Anne Denna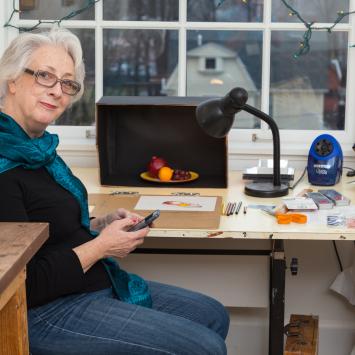 Artist Statement
Being a painter can be an all-consuming physical, mental and emotional engagement with self.  Behind subject matter, technique, color and value lies a point of view, an emotive one, a sensitive connection to how we think and feel about the world around us and/or our own inner world through composition, color and light.
I seek a peaceful solace and emotional expression in my work, whether in the quiet stillness of lush plants in shade or the impending tumult of an approaching storm.  The gratification of achieving that goal with some degree of certainty, in some cases, has been deeply satisfying.  I hope that others will see this expression in my work and connect to it in a similar way, regardless of the reason.  
We shall see what the tell-tale 'Anne Denna' work of art will look like, but right now I am enjoying the discovery process and I am very curious to find out what the future brings.