Haunted Studios
Explore a treacherous and spooky path through The Umbrella this Halloween during Haunted Studios from 2:00-4:00 pm on Saturday October 31.  Starting at Grandfather's Workshop, weaving past The Dungeon, and winding through the classrooms, families that are brave enough to enter will make their way through the Haunted Studios.
This event is free and open to the public.  Children of all ages are invited to test their grit in the studios.
Come an hour early to hear bestselling author Marika McCoola's talk, Behind the Graphic Novel describing the process of creating her debut nocal, Baba Yaga's Assistant.  Don't be surprised if Baba Yaga makes an appreance in the Haunted Studios, but be careful, she's known to eat small children!  Tickets for the talk are $10, children under 12 get in free.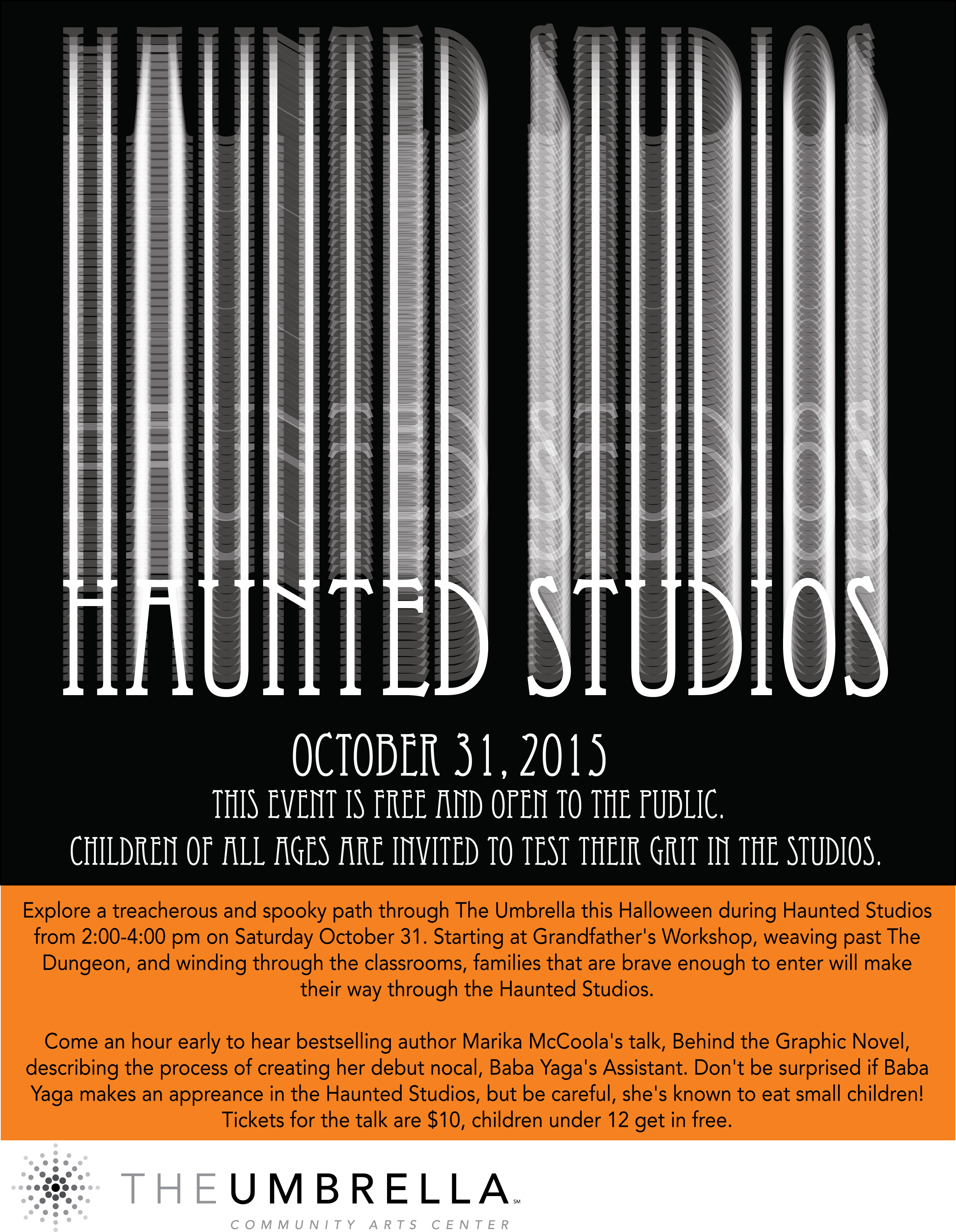 If you would like to help decorate The Umbrella for Haunted Studios, email miranda@theumbrellaarts.org