Woodworking Craft Instructors Needed for February Vacation Week Program 2018
December 22, 2017 by Danielle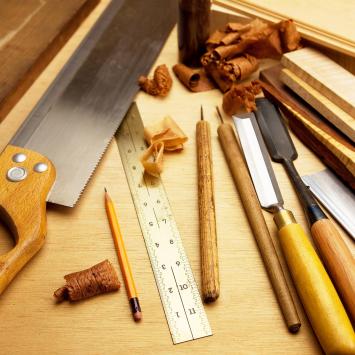 Description: The Umbrella Community Arts Center is seeking talented and creative woodworking instructor for its 2018 February Vacation Week Program.
We have designed our February Vacation Week, Art Explorers program with variety in mind to give students the opportunity to discover, explore, and experiment in the arts.
With the Winter of 2018 comes the Olympics!  This year the Winter Olympics are being held in PyeongChang, South Korea and here at the Umbrella we are holding our own "ART Olympics".  Students will be inspired by the design, pageantry, heroism, history, culture and athleticism of the games and use their imaginations and creativity to explore these ideas. 
Age Range: 5-12yrs. Students are divided into groups of 5-12 students by age.
Vacation Week Schedule is Tuesday, February 20th - Friday, February 23rd.
Options:
1. Half-Day Morning ONLY – 8:30am-12:30pm.
2. Half-Day Afternoon ONLY - 12:30pm - 4:30pm
2. Full-Day 8:30am – 4:30pm.
Qualifications:
BA or MA in Studio Arts, Arts Education, or Teaching.
Demonstrated technical skill in the subject or medium being taught.
Prior Classroom teaching experience is highly desirable.
Enthusiastic, reliable, and creative.
The ability to motivate and inspire in an open positive way.
Strong organizational and time management skills.
How To Apply:
1. Submit your resume
2. Submit a brief cover letter stating your interest and relevant experience
(Optional) 3 professional references will be required at the time of an interview
(Optional) An artist's portfolio or portfolio of student work at the time of an interview
 
Submit to: Danielle Moriarty, Education Associate at danielle@theumbrellaarts.org
Apply by:
January 12, 2018