Volunteer Spotlight: Monica Chen
July 23, 2020 by Anonymous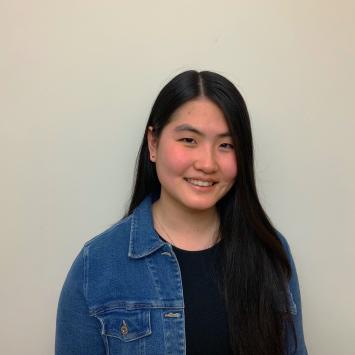 by Chandreyi Datta
Monica Chen is a creative and multitalented writer with a love for the arts. Writing has been her passion since a very young age. Even before she learned how to write, Monica was known for her storytelling skills. As a child, she took art classes and honed her creative skills. She believes art has played an important role in her journey of self-expression and opines that art education is crucial to developing children's creativity well into their teenage and adult lives. She has been a volunteer writer with The Umbrella for close to three years now and acclaims the organization for fostering interest in arts among people of all ages and from all walks of life. 
As a passionate writer and communications professional, Monica greatly enjoys interviewing her peer volunteers and through the 'volunteer spotlight' column sharing the stories of how they contribute to the success of The Umbrella and what roles they play to champion its mission, which is popularizing dedication to arts across communities. "I particularly enjoy interviewing younger volunteers, especially those still in school, because it's wonderful to hear about the youth furthering their passions out of a desire to help others, and not just fulfill volunteering requirements at school or add an extra edge to their college applications," she shares. 
In her professional life, Monica is a communications strategist at an educational media production studio that fosters lifelong learning. She has thoroughly cherished the opportunity to assist Jessica Muise, the Visual Arts Manager at The Umbrella, with marketing pieces, editing press releases, reviewing exhibition programs, and drafting artist spotlight blogs. This learning experience greatly helped her sharpen her marketing and writing skills in the early days of her career. Monica also acknowledges the constant support she has been receiving from Kathy Warren, the volunteer coordinator, who, in her words, 'is a delight to work with' and has always been very flexible to make it possible for her to balance volunteering with her busy class schedule while she was still in school, and now with her full-time work schedule.
As a creative individual with artistic acumen, Monica enjoys reading, writing short stories and poems, and drawing in her spare time. Once it is safer to do so, she hopes to return to regularly attending live music events and visiting art museums, especially the Museum of Fine Arts in Boston, which she frequented often as a kid with her dad on weekends. She also looks forward to finding more volunteering opportunities at The Umbrella and participating in more on-site programs and events.