Umbrella's "Lizzie" Rock Musical Brings Seasonal Fun, Partnerships
September 28, 2023 by Stewart Ikeda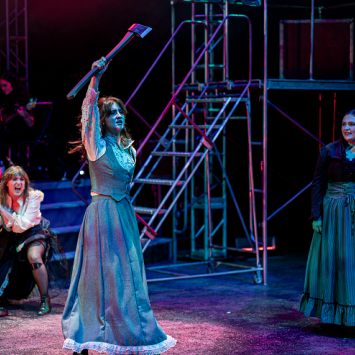 More than 130 years after the grisly unsolved murders that rocked Fall River, Massachusetts, Lizzie Borden finally gets her say in The Umbrella Stage Company's rousing production of Lizzie, a ghost-story-meets-rock-concert musical that's just in time for autumn in Concord and the Halloween season!
A riot grrrl power retelling of a mysterious, true-crime moment in New England's past, it brings together modern punk and goth elements with a re-evaluation of traditional Victorian gender and social conditions in ways that are resonating with global audiences.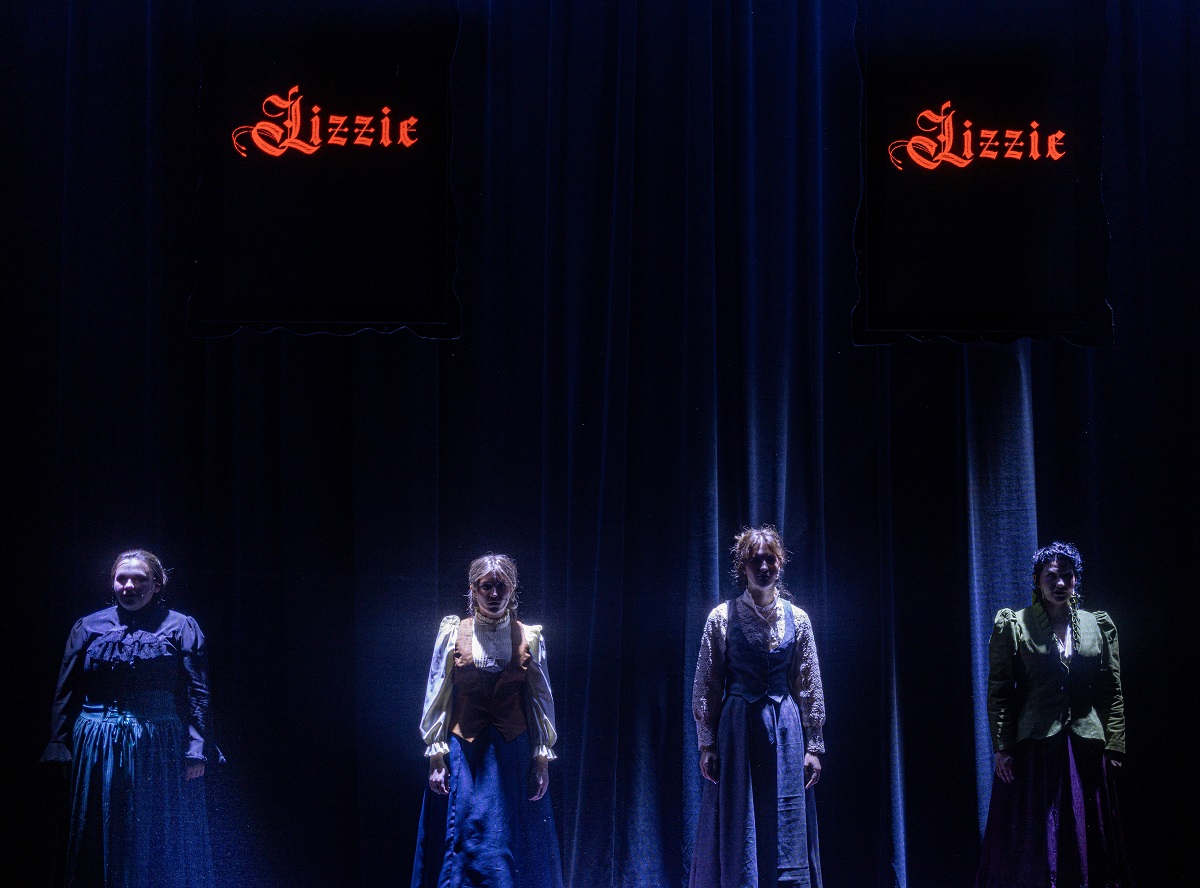 "It's an amazing story," shares Director and Choreographer Ilyse Robbins, "with incredible and hard-hitting music, about four women who were all trapped in their own ways by the social constructs of their time. It's less a biography and more a historical, fictional retelling of Lizzie Borden and the women in her life. Over the course of the show we see them stripping away those constructs, getting to the true-er versions of themselves. In a time when we're still debating the rights of women, this piece -- though it's so squarely rooted in New England history – feels so universally current. We get to share their journey and cheer these women on as they all take their power into their own hands – literally."
As is customary for The Umbrella Stage Company, the theatrical experience of Lizzie will be bolstered by a host of fun community and partner activities in and around Concord Center. Select engagement opportunities for audience members include:
An opening reception and chance to meet the cast on Friday September 29 
Traditional New England-style Dinner-and-a-Show Thursday meals with a twist from Nosh Restaurant that may be pre-ordered during ticketing for all Thursday night performances
A special "Kid(S)care" childcare performance October 22 with teacher-guided Halloween-inspired activities for youth ages 5-12 let caretakers attend the 3PM matinee
Talk Backs scheduled following Sunday matinee performances on October 12 and 29
Mobile ax-throwing in partnership with Revolution Ax Throwing will be available on dates TBA!
Day-of-show Hospitality Partner discounts from Adelita, Concord's Colonial Inn, Fiorella's, Nosh, and Aloft/Element Hotel in Lexington throughout the run
Themed concessions will be available throughout
The Umbrella will partner with the Town Visitor Center's "Women of Concord" and "Concord's Twilight : Monuments, Memories and Mortality" Walking Tours
And as always, all theater tickets also include free access to The Umbrella Art Gallery, currently featuring "Zero Toys and Death of Print," an exhibition of photographs by Concord-based Jordan Kessler from September 29 - November 12.
To learn more about Lizzie and The Umbrella Stage Company's exciting new season, see https://theumbrellaarts.org/Lizzie
Photos by Jim Sabitus