The Umbrella @ Home Student Profile: Ana
July 13, 2020 by Anonymous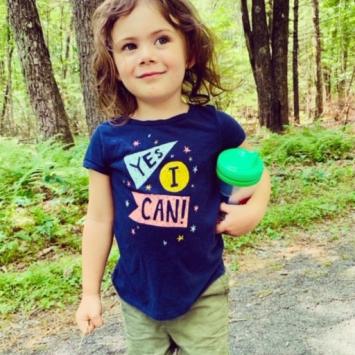 Meet Ana. Ana is three and a half years old, lives in a small, scenic, eastern Pennsylvania town with her family. She is bright, lively and inquisitive. Her mother writes, "Ana has been really into art these days (as have I).  We have been looking for some new crafts to do." Recently, a relative sent her an email with a link to The Umbrella's Big-and-Little Art 2 (Free @ Home) classes by instructor, Janet Scudder.
Ana's mother downloaded the Activity Kit and selected the Paper Bag Puppets activity. Ana's mother wrote, " We made puppets all day!"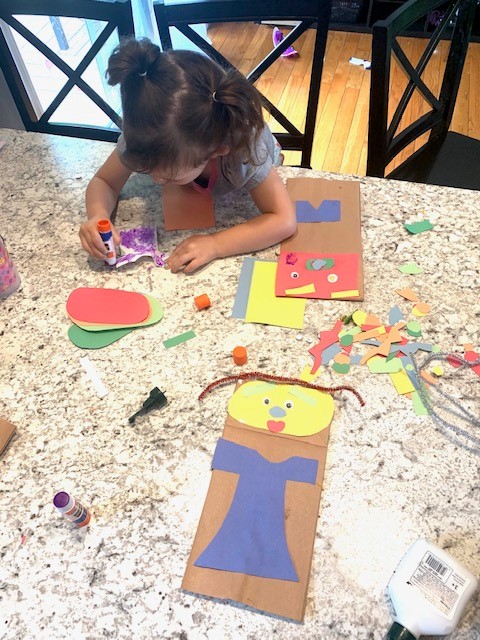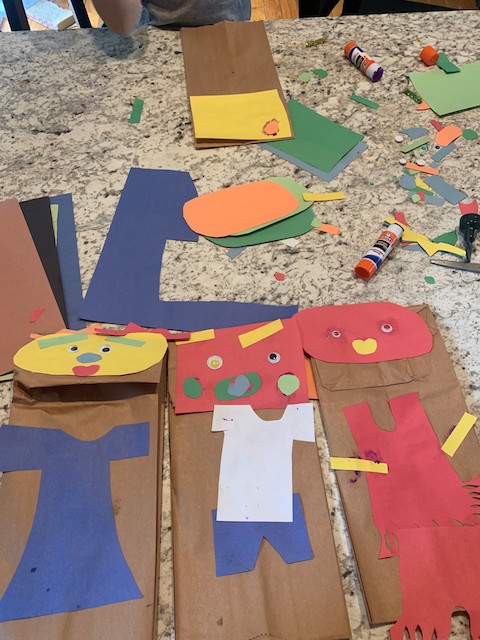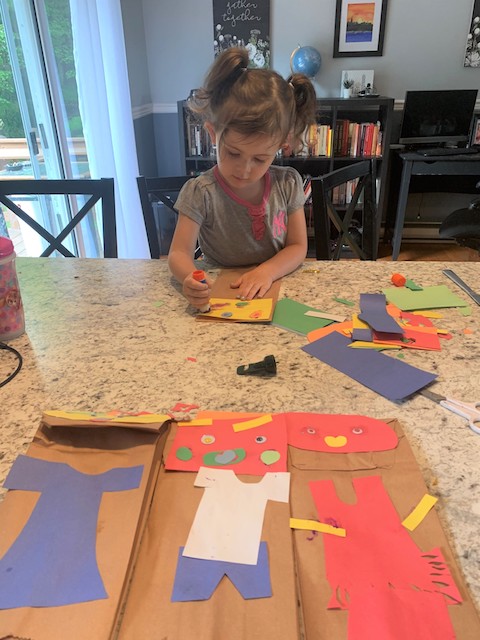 After an art-filled day, she is off to some outdoor adventure.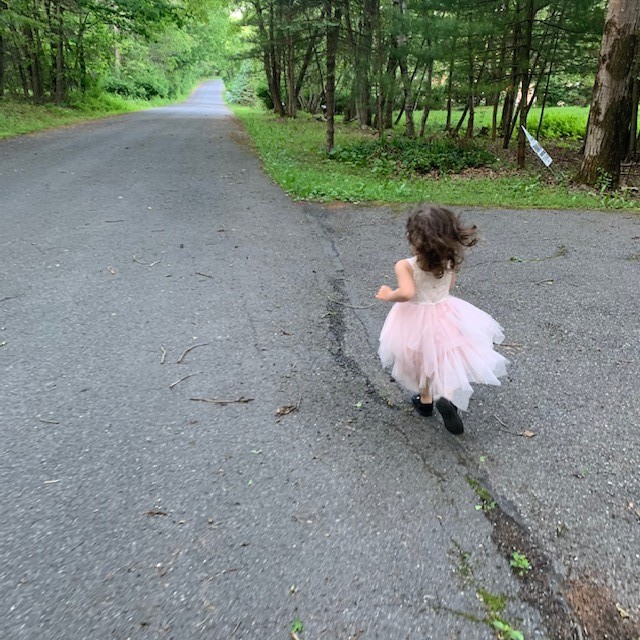 What outdoor adventure will YOU have?
Check out our virtual Summer Arts @ Home programs, online summer arts classes, and Arts & Envinronment classes for outdoor activities you can do at home!