New in The Umbrella Makerspace
November 25, 2019 by Stewart Ikeda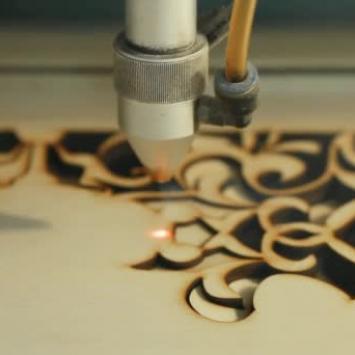 The Umbrella Arts Education Program is excited to bring on new faculty and classes in woodworking, laser cutting, and glass flame work this winter!
Palo Coleman will be spinning into action our brand-new woodworking lathes for project-based workshops and an Intro to Woodturning class.  He will also be teaching woodworkers the wonders of bamboo in his workshop, Building with Bamboo.
Also in our new Fabrication Lab, we will be starting up our laser for a series of trainings on the capabilities of laser-cutting for artists.
Finally, we will be lighting up our torches for small glass work in our new studio. 
We hope you will join us this winter -- the fun is just beginning!
Are You Already a Skilled Maker and Teacher?
Do you have skills to share?  Are you a natural teacher/mentor? The Umbrella is actively seeking makers, mentors, teachers, monitors, and volunteers that can contribute their time and expertise to develop our growing maker facility and community. Set up a time to see what's possible in The Umbrella's Makerspace by contacting the Arts Education program at Education@theumbrellaarts.org or 978-371-0820 x204.