Building with Bamboo Workshop
This workshop begins with a lecture and demonstration (with specialized tools) of how to harvest bamboo. Second, demonstration of creative use of bamboo in projects from furniture making, garden fountains, Japanese fencing, and children's games. Third, we will practice building with bamboo in a hands-on component. You will come away with a basic knowledge of tools and applications for working with this tremendously versatile wood.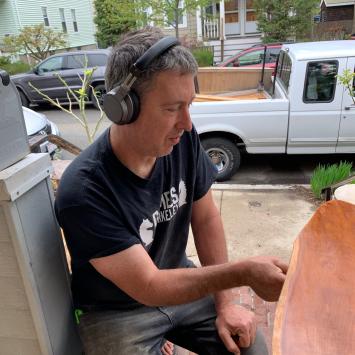 Instructor: Palo Coleman
Palo Coleman is a wood turner and builder, with a turning studio at his home in Cambridge, Massachusetts. After studying under Alan Hark, Palo has developed his own intuitive approach to the wood turning process. He specializes in reviving historical tools and techniques and in reclaiming and salvaging wood that would otherwise go to waste. He believes that each piece of wood has a story to express. In addition to his turning activities, Palo...
Learn More »
Day/time:
Friday, February 7; 6:00 – 8:00pm