Message from The Umbrella About Coronavirus
March 24, 2020 by Stewart Ikeda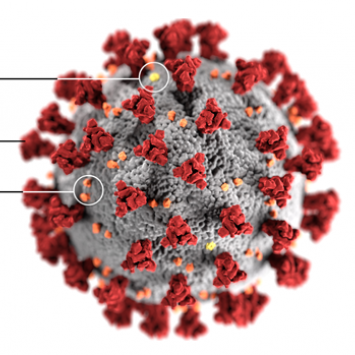 Dear Friends of The Umbrella:
The Umbrella Arts Center is closely monitoring recommendations from the Massachusetts Department of Public Health and the U.S. Centers for Disease Control and Prevention (CDC) surrounding the coronavirus (COVID 19) and the State of Emergency declaration in Massachusetts. We care deeply about the safety and wellbeing of our staff, volunteers, artists and patrons, so with heavy hearts we are compelled to postpone or cancel most Umbrella programs and classes, detailed below, and implement additional policies around health and safety. These changes are effective immediately and for the next 30 days.
Building Access and Health Procedures
UPDATE: As of noon on March 24, The Umbrella is suspending regular operating hours, and the building will remain closed in keeping with the state order to close businesses that are not providing essential functions. The Umbrella Ceramics Studio, Makerspace and classrooms will be closed, as will administrative offices.
While studio tenants may still work in individual studios, we strongly encourage those with flu like symptoms, or those who have recently traveled to a Level 2 or Level 3 country, to stay home. All tenants should follow CDC procedures around washing hands regularly, refrain from touching your face, and covering coughs and sneezes with a tissue.
We are adding disinfecting stations at all entrances and throughout the building, and have increased disinfecting handrails, door knobs, elevator buttons, and other high touch fixtures and surfaces. We have adopted signage encouraging use of restrooms and classrooms facilities for handwashing.
We will continue to monitor health officials' recommendations before determining additional program cancellations beyond April
We are actively investigating options to resume some instruction, exhibitions, and community celebrations such as Earth Day in virtual online formats. Please help our planning by filling in our survey here.   
Specific Activities and Events Impacted
The following activities and special events are being postponed or canceled:
3/13-3/29 - Bent
3/14 - Free Family Art Activity Day
3/17 – Concord Film Project: Leave No Trace
3/18 - The Powder & The Glory Women's History Month Event
3/21 - Waste Water Treatment Plant Tour
3/25 - Little Women Celebration Event
4/1 - Delayed Start to Spring Classes [details to come]
4/4 - Drinking Water Treatment Plant Tour
4/4-4/5 - The Umbrella Open Studios
4/11 - Free Family Art Activity Day
4/5 & 4/11 - Earth Month Workshops
4/21-4/24 - April Vacation Week Program
4/24-5/16: War Paint (to be rescheduled for next theater season)
4/25 - Earth Day Parade & Festival 
5/4 - In-person Spring Classes have been canceled; in some cases, online classes will still be available starting in mid-May
As of June 1, all in-person Summer Camps have been canceled 
Exchanges for Ticketed Events and Registrations
In addition to the disappointment of not being able to have you at The Umbrella, these closures represent a significant blow to our operations. For our ticketed events, we are happy to provide a refund for your ticket fee. Or, we are happy to offer you comparable tickets for a production later in the season or next season, Or, you can turn the amount of your ticket or registration purchase into a fully tax deductible donation to The Umbrella Arts Center. Your support at this time would be so meaningful. To let us know about your ticket exchange preferences, click here or contact our box office. 
Additional cancelation updates and program-specific information will be posted on an ongoing basis at TheUmbrellaArts.org/covid
Resources for Artists & Freelancers
Many of our partners serving the arts and culture sector have compiled resource lists to support individuals and organizations:
Arts Advocacy
Additionally, our local arts advocacy organization, MassCreative, has compiled a series of resources and calls to action in these challenging times:
Also See
Executive Director's Updates to The Umbrella