Eleven Artists Selected for the Art and Agriculture Project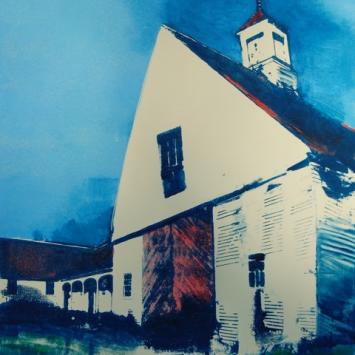 We are proud to announce that eleven local artists have been selected for the yearlong Arts & Agriculture collaboration between the Concord Agriculture Committee and The Umbrella's Musketaquid Arts and Environment program.
Last week, a jury consisting of Jerry Wedge from The Umbrella, Kate James from the Concord Art Association, and David Wood from the Concord Museum met to consider the applicants.  The jury was impressed with the high level of experience and varied points of view from all who submitted. 
We look forward to working with the following artists over the next year as we explore the relationship between Art and Agriculture.  Mark your calendars for their final exhibit in the fall of 2016!
Sing Hanson from Bedford, MA
Linda Hoffman from Harvard, MA
Robert Bicknell from Groton, MA
Lonnie Harvey from Carlisle, MA
Kerri Schmidt from Jamaica Plain, MA
Emily Sorlien from Providence, RI
Lois Andersen from Concord, MA
Carrie Nixon from Worcester, MA
James Zall from Cambridge, MA
Cheryl Hirshman from Somerville, MA
Meg Birnbaum from Somerville, MA
If you're interested in this project, you can still join in!  We'll be hosting seasonal open exhibits during the following timeframes:
Spring: March 21 – June 20, 2015
Summer: June 22 – Sept 20, 2015
Fall: Sept 21 – Dec 20, 2015                              
Winter: Dec 21, 2015 – March 20, 2016