Construction Update 5.15.18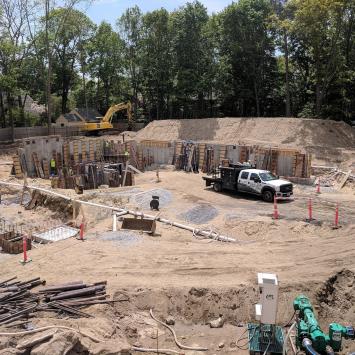 With the front entry open again, and the new elevator operating, construction focus has shifted to the back of the building where the old West Wing has been demolished, the site excavated, and work has begun on footings and foundations.
Artists and visitors are able to watch progress from the rear stairwells. The foundations will be poured in five stages. Here is a view of the rear corner with some hefty footings filled with steel rebar.
Workers are preparing the forms for our first foundation wall pour. As of this writing, these forms are being stripped, revealing a wall of concrete!
The project continues to proceed on time and on budget!