Concord Journal Features The Umbrella
May 14, 2019 by Stewart Ikeda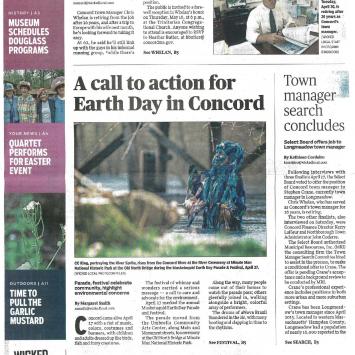 The Umbrella was spotlighted in two homepage feature articles in The Concord Journal newspaper, May 3.
In the feature Renovations at Umbrella Community Arts near the finish line, journalist Pam Ellertson provides a comprehensive, illustrated overview of the multistage construction projects underway at our HQ at 40 Stow Street in Concord.
Concord celebrates Earth Day, by editor Margaret Smith, is beautifully illustrated multimedia feature. Through photo gallery, videos, and audio, it captures both the flow of the day's packed activities, and the deeper environmental and social issues of the festival's theme, Embracing Diversity in a Climate of Change.