Call to Participation - Portrait Series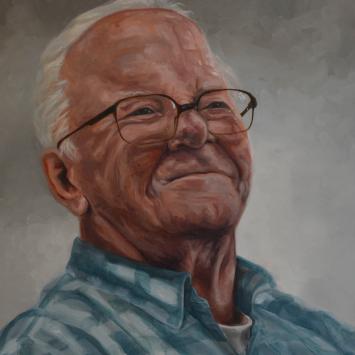 As a portrait artist, one of the great joys of my work is being able to celebrate people and their stories. My current work explores the intimacy of relationships, personal narratives, and how we take care of each other.
If you have a special relationship in your life, I invite you to participate in this unique series of portraits. Perhaps you have a close sibling, a parent, a spouse, or a group of friends who you would like to celebrate. I want to hear your stories.
I am so lucky to be included in The Umbrella community this year, and I hope to include as many members of the Umbrella as possible.
Participants' personal narratives will be granted the utmost respect they deserve. I will only share as much as subjects feel comfortable sharing, which can be very minimal, if you prefer. All I ask of subjects is a half-hour interview and a very brief photo session, all on your schedule. To participate, please email me at memurray12@gmail.com
We all can benefit from taking a few moments to appreciate the people in our lives. I believe this portrait series is a way to do so.
                        -Meghan Murray