Adaptive and Inclusive Art Instructor Needed
November 15, 2017 by Danielle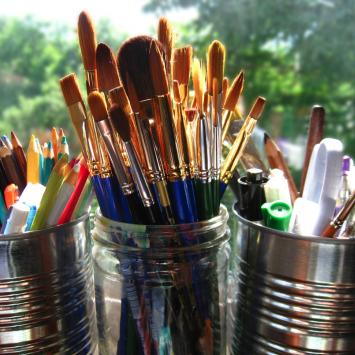 Position: Adaptive and Inclusive Art Instructor
Description: The Umbrella Community Arts Center in collaboration with Concord Recreation Department's Adaptive and Inclusive Programs is providing and inclusive art experience for children with Autism Spectrum Disorder and other special needs. The Umbrella is seeking an arts educator to provide needed access to creative art experiences for this population of youth alongside their caregiver by exploring a variety of mediums. Each class will explore different art-making activities, sensory experiences, and evolve with participants' own personal interests.
The successful candidate will possess excellent classroom and behavior management skills and have the desire to work with young kids to make a lasting impact on their creative learning experience. 
Requirements:
BA/BS or MA/MS in related field, Studio Arts, Education or Art Therapy
Demonstrated classroom or afterschool teaching experience.
Demonstrated technical skills in general art mediums.
Prior Experience working with students on the ASD spectrum or other special needs is highly desirable.
How to Apply:
Submit your resume
Submit a brief cover letter stating your interest and relevant experience
(Optional) Submit a course curriculum or sample lesson plan
(Optional) 3 professional references will be required at the time of an interview
(Optional) An artist's portfolio or portfolio of student work at the time of an interview
Submit to: Danielle Moriarty, Education Associate at danielle@theumbrellaarts.org
Call 978-371-0820 with questions.
Deadline for Application:
February 2, 2018