Barefoot Books: 30 Years, 30 Artists
Step Into the Barefoot Books Story with 30 Artists from Around the World!
EXHIBITION: September 9-25, 2022
THE BOY WHO GREW FLOWERS THEATER PRODUCTION: September 22-24
The Umbrella Arts Center is thrilled to partner with Concord-based Barefoot Books as the award-winning, global multicultural children's publisher celebrates its 30th anniversary year! Here you can learn about the special gallery exhibition, family activities, live theatrical production of The Boy Who Grew Flowers, and more!
Missed the exhibition? Take the 3D 360 Virtual Gallery Tour! Experience the dazzling exhiibtion and even purchase the artwork right "off the wall" from bareffot Book's online art store. Half of the proceeds will be donated to support The Umbrella Arts Center!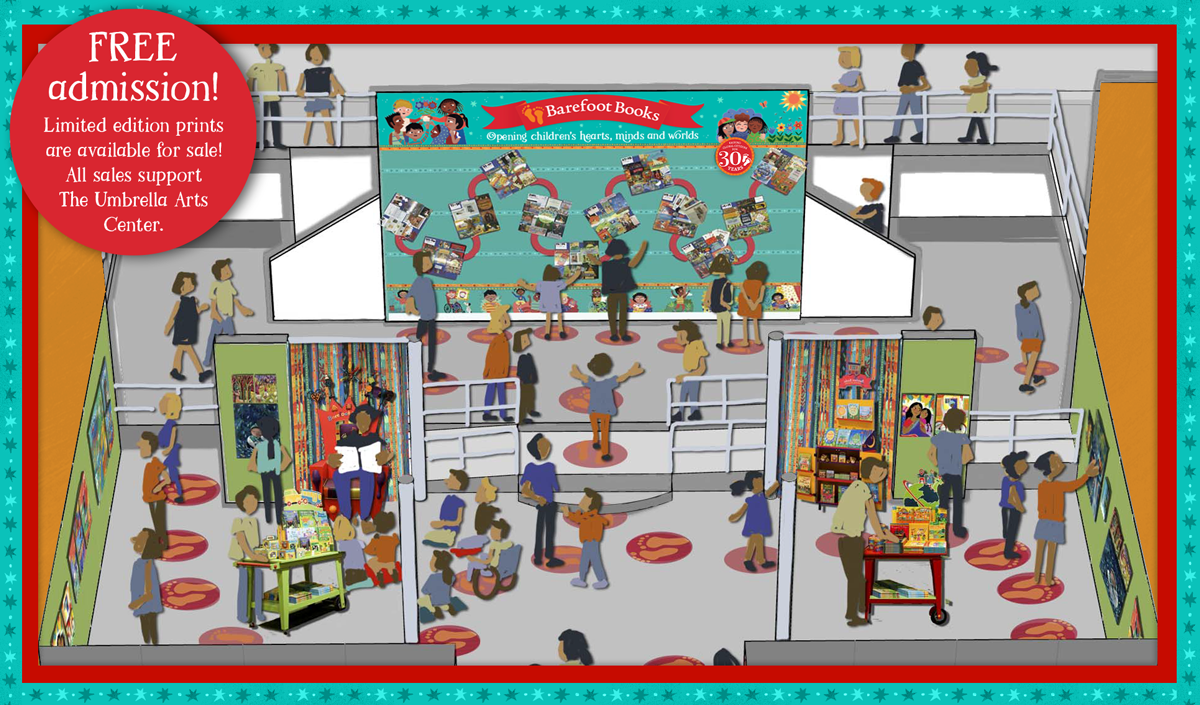 On view over two floors of The Umbrella Art Gallery, Barefoot Books: 30 Years, 30 Artists is a free family-friendly, interactive art exhibition showcasing 30 artists from around the world and a three-dimensional timeline of Barefoot's history. Limited edition prints of this brilliant artwork will be available for sale in Barefoot Books Online Art Store, with proceeds benefitting The Umbrella. Can't visit in person? Take a stroll through our 360 Virtual Gallery Tour!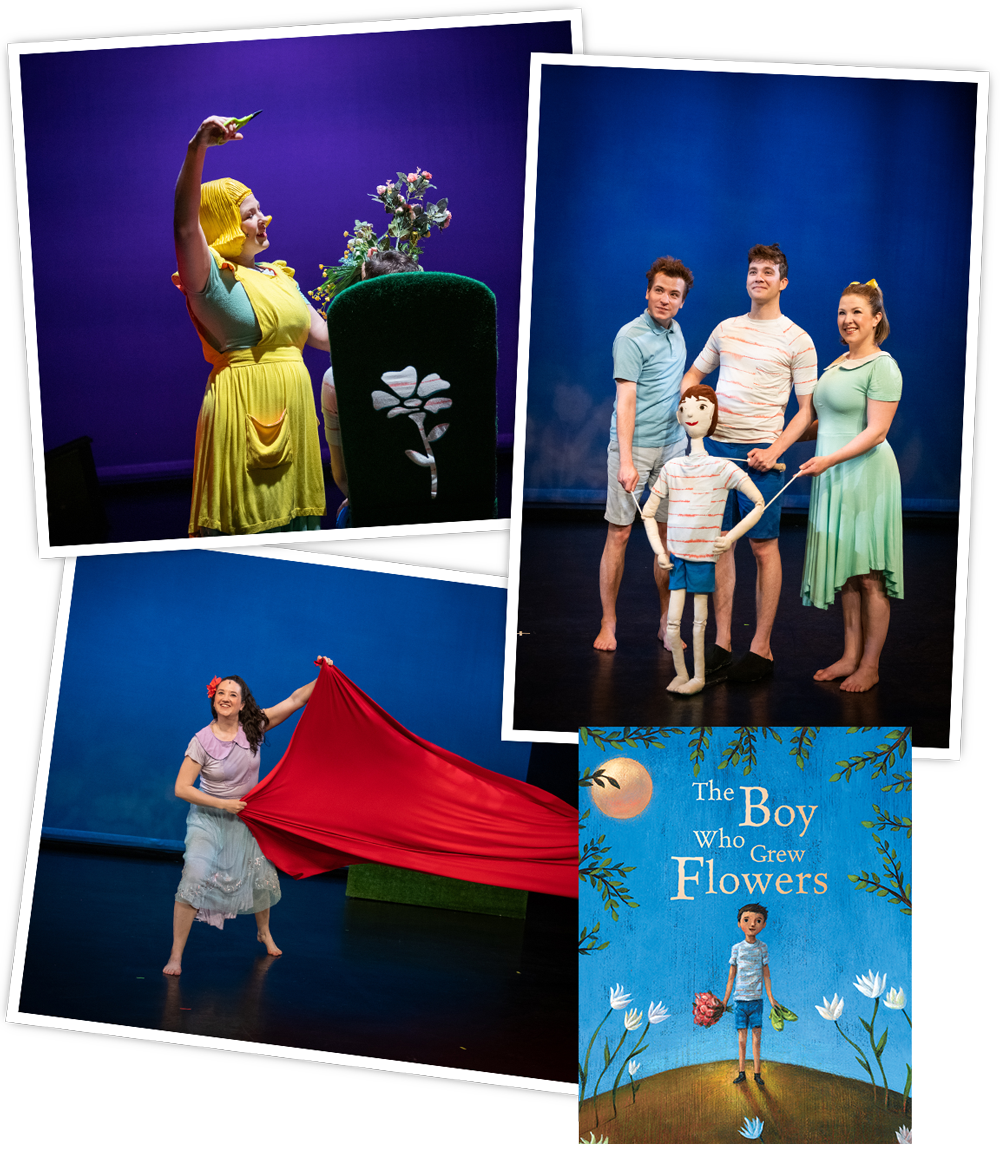 An enriching series of related events include free family art activities, a delightful outdoor storywalk, author talks, and three live stage performances of Barefoot's award-winning story, The Boy Who Grew Flowers, a heartwarming story about empathy and kindness by Manhattan-based dance and theater company, The Treehouse Shakers. Performances are September 22-24 in The Umbrella Main Stage Theater 144. Tickets are on sale now. Underwriting is available for school groups to attend September 23 for free.
Other Special Activities
Saturday, September 10 - 10:00-11:30 am
The Boy Who Grew Flowers Craft Session
Explore the art exhibition, enjoy a self-guided scavenger hunt and make a whimsical flower headpiece inspired by the bestselling book. Free! Drop-in.
Saturday, September 17 - 3:00-4:00 pm
A Conversation with best-selling author of Wicked, Gregory Maguire and Barefoot Books CEO and Co-founder, Nancy Traversy and The Boy Who Grew Flowers craft session
A family-friendly discussion about children's publishing and the Barefoot Books journey. Free!
Saturday, September 24 - 10:00-11:30am
Storytelling Performance with Xanthe Gresham Knight and The Boy Who Grew Flowers Craft Session
Attend a free storytime with acclaimed writer and storyteller Xanthe Gresham Knight, enjoy a crafts session, and take the scavenger hunt through our two-storey exhibition! Perhaps stay afterward to attend the closing matinee performance of Treehouse Shakers' magical stage production of The Boy Who Grew Flowers at 1PM!
For complete updates about the exhibition, all related programs, and Barefoot Books, visit BarefootBooks.com/30