Earth Month at The Umbrella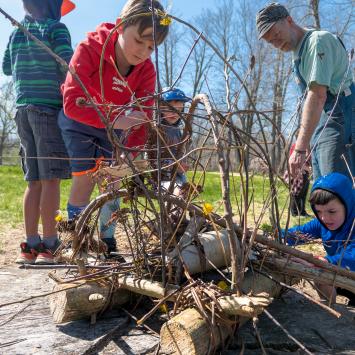 This year, Earth Month programming at The Umbrella extends all across our programs throughout April, from our Visual Arts Gallery to our Youth and Teen Vacation Week programs and Free Family Drop-in Days...and, of course, our celebration of Earth Day on April 22!  
Reflections: Listening to Nature 
April 5 – 23, 2023 | The Umbrella Arts Center Main Gallery
Annual non-juried Earth Month Exhibition includes artwork submitted by community members of all walks on the theme of "Reflections" 
Artists Reception: Wednesday, April 12, 5pm - 7pm - open to the public!  
April Vacation Week – Exploration of Earth – April 18-21
Teen Workshops - Research and create Earth Day crafts with natural materials
Youth Workshops - Learn how to build Earth Floats
 
SAVE THE DATE!
Earth Day Celebration
Saturday, April 22
10am - 12pm: The Umbrella Arts Center | 12:30pm: Lowell Road Boat Ramp 
We welcome the community to join us for a creative, family-friendly celebration of Earth Day at The Umbrella! Build and launch an Earth Float, enjoy live music and performances, partake in arts & crafts, and complete the Earth Month Exhibit scavenger hunt. 

10am: Welcoming Ceremony on The Umbrella's front lawn​

Storytelling, music and performances by: ​
10:30am - 12pm:
Earth Float building on the lawn
Arts & crafts
Face painting & Henna art 
Music
Animals provided by The Nature Connection 
Earth Month Exhibit scavenger hunt
12pm: Drive to Lowell Road for the launch
12:30pm: Earth Float Launch at Lowell Road Boat Ramp