EM3050 Activity: Explore Your Waterways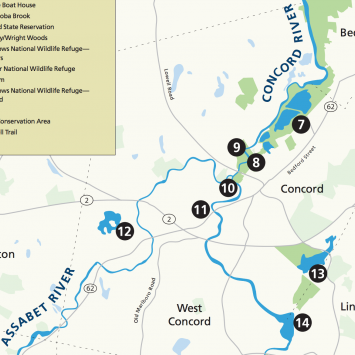 OBJECTIVES
To become familiar with SuAsCo watershed, and their points of interest and their land stewards. 
MATERIALS
SuAsCo River Stewardship Council Map and/or electronic or paper maps of conservation lands abutting the Assabet, Sudbury and Concord Rivers
Journal
Camera of some kind
A few other resources:
SuAsCo CISMA 
SuAsCo Headwaters Conservation Area
ACTIVITY
Visit as many of the points of interest on the RSC map, or identify your own points of interest. 
Make a record of some kind of your explorations! What's your favorite spot?
Share your photos, journal pages, thoughts, experiences, and/or feedback with us! Post on social media with hashtags:
#umbrellaarts #musketaquid #concordearthday #musketaquidearthday #earthday3050
Or email Caroline at caroline@theumbrellaarts.org
Special thanks to our Earth Month sponsors