Teen Classes
Arts Classes for Teens
Until we are able to safely resume in-person arts education classes and workshops, most of our programming will be offered through The Umbrella @ Home where we will offer the best possible online arts education experiences that you have come to expect from us. We will be adding online arts instruction opportunities, as well as free at-home DIY creative activities and artists demos on a rolling basis, so please check back frequently or subscribe to our newsletter.
Additionally, we are now offering curbside clay purchasing and firing through The Umbrella! For more information on our curbside clay policies, go to our Ceramics @Home page!
Have a question about classes or workshops? Reach out to us here.
Winter Session takes place in January and February.
Spring Session I takes place in March and April.
Registration for the Winter 2021 begins Friday, December 4th at 10:00am!
Drawing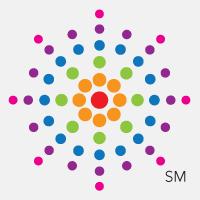 Begin with foundational drawing exercises and then transition into cartooning and illustration strategies!Practice strategies for creating character expression,...
Learn More »
Instructor:
Danielle Schechner
Day/time:
Tuesdays, 4:00 - 5:30pm
Drawing and Painting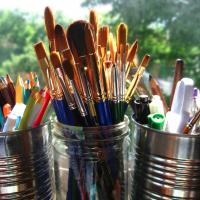 Students will begin by exploring different ways of seeing and drawing, from what they see to drawing from imagination, from realistic to abstract. They will then...
Learn More »
Instructor:
Joanne Stowell
Day/time:
Thursdays, 6:00 - 7:00pm
Fiber Arts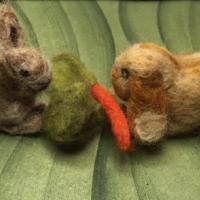 Learn a new craft – needle felting - and create a tiny furry friend or two for yourself or as gifts. Using sharp needles and a bit of patience, you'll learn to...
Learn More »
Instructor:
Maire-Anne Diamond
Day/time:
Saturday, 10:00 - 12:00pm