DEAR ELIZABETH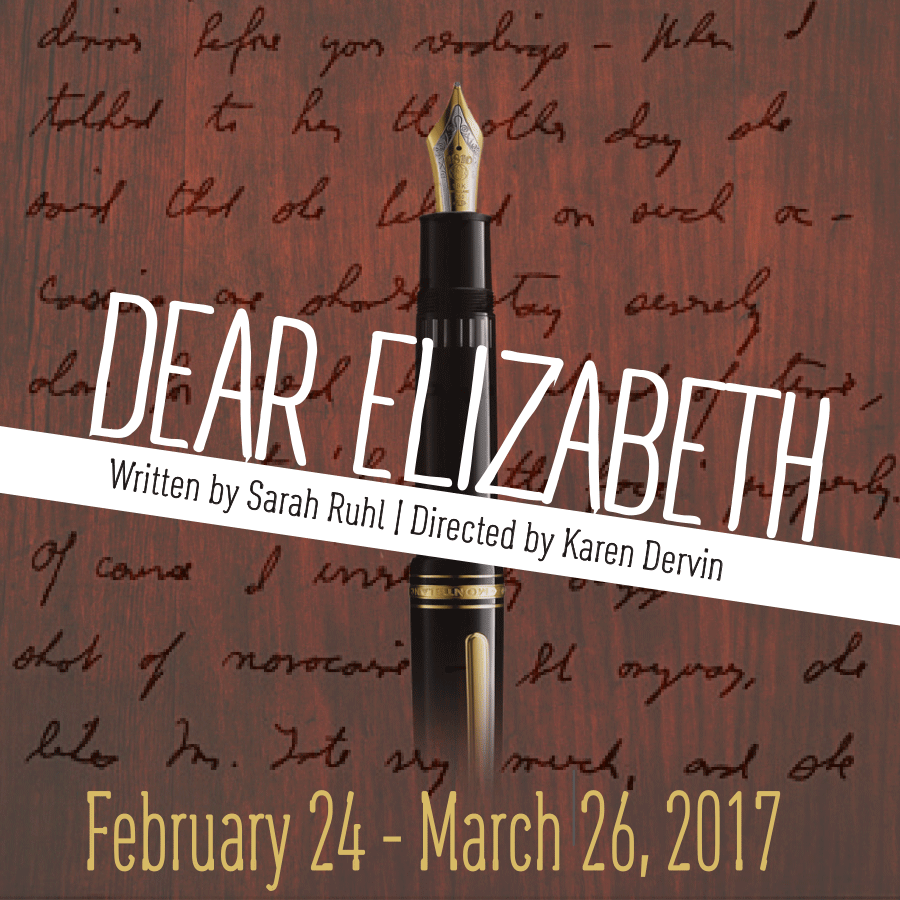 DEAR ELIZABETH 
by Sarah Ruhl
Directed by Karen Dervin 
February 24 - March 26, 2017 

Drawn from the famed correspondence between Elizabeth Bishop and Robert Lowell – two of the twentieth century's most brilliant poets – Dear Elizabeth tells a tale of unconventional friendship and intimacy that spanned thirty years and more than 400 letters, with postmarks from Maine to Key West, from London to South America. Highlighting her trademark lyricism, Sarah Ruhl, one of the most celebrated playwrights of her generation, has excerpted Bishop and Lowell's long correspondence with a fine ear for emotional detail to present this moving portrait of two lives unfolding in letters.

The Umbrella's Take: Sarah Ruhl might just be one of my favorite playwrights these days, and this elegant, charming piece is the perfect script to feature in our black box. Drawn directly from their hand-penned letters, Dear Elizabeth focuses on the decades long friendship between poets Elizabeth Bishop and Robert Lowell and is so artfully woven together, that it captures not only the beauty of this remarkable relationship, but of written language itself. 
Cast
Kim Anton Myatt as Elizabeth Bishop
Jason Myatt as Robert Lowell
Korinne T. Ritchey as Narrator
Staff
Produced by Brian Boruta
Directed by Karen Dervin
Stage Management by Wesley Toma-Lee
Scenic Design by Ryan Bates
Lighting Design by SeifAllah Cristobal
Sound Design by Adam Crary
Costume Design by Maureen Festa
Props by Lydia Gard