Bent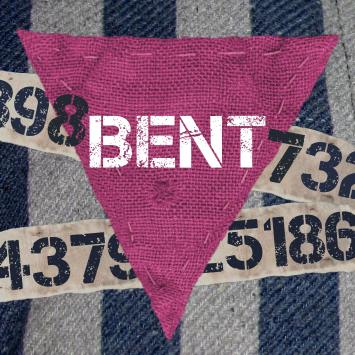 BENT
March 13 – 29, 2020 - CANCELED. For more information see: https://theumbrellaarts.org/covid
By Martin Sherman
Directed by Peyton Pugmire
Profound and provocative, BENT is the story of courage and survival in the face of extreme hate and circumstance. Set in 1930's Berlin where homosexuality is viewed as worse than being Jewish, Max and Rudy attempt to flee before being caught by Nazi soldiers.
In his 5 Shows to See in Boston this March column, TheaterMania's Christopher Ehlers writes, "Martin Sherman's contemporary classic is the equivalent of a theatrical punch to the gut, but this wrenching and provocative play about the relationship between two gay men at a concentration camp is as close to required viewing as it gets this spring. Bent hurts so good."
Strikingly relevant, global, and moving, BENT will keep audiences thinking and talking about the experience of it long after the lights come down.
Cast
Quinton Kappel as Max
Michael John Ciszewski as Rudy
Paul James Lang* as Horst
David Berti as Uncle Freddie, Prisoner
Matthew Finn as Greta, Prisoner, Kapo
Rob Slotnick as Captain
Nicholas Miller as Wolf, Officer
Jay Connolly as Guard
Staff
Directed by Peyton Pugmire
Producer: Brian Boruta
Program Assistant: Cathie Regan
Cellist/Composer: Valerie Thompson
Stage Manager: Elissa Jordan
Assistant Stage Manager: Abigail Moldover
Scenic Designer: Ryan Bates
Lighting Designer: SeifAllah Sallotto-Cristobal
Costume Designer: Maureen Festa Crary
Properties and Set Dressing: Sarajane Morse Mullins
Wig Master: Marc Capizzi
Fight Choreography: Chris Cardoni