Robert Le Roy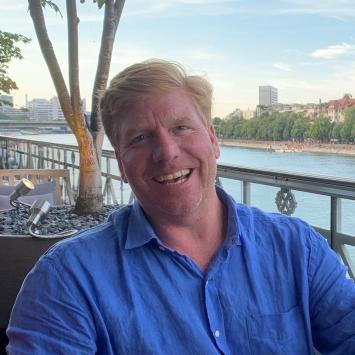 Robert began his career working in the publishing industry and translated that experience into his own marketing communications firm, Livingston Design, which he enjoyed running for more than a decade until moving with his family to Spain in 2007.
Robert has dedicated extensive pro bono time to his alma mater, Phillips Academy Andover - most notably as a class agent and head agent for many years. In addition, he has volunteered his time and experience as a marketing consultant to two land conservation organizations; The Squam Lakes Association in Holderness, NH, and The Rangeley Lakes Heritage Trust in northwestern Maine. While living in Colorado, prior to moving to Concord, he volunteered with the city of Boulder as a raptor monitor, studying the nesting sites of peregrine and prairie falcons along the front range of the Rocky Mountains. He is also an avid salt and freshwater fly fisherman, a long-term trustee, and current President of The Oquossoc Angling Association, a 145 year old fly fishing club in Oquossoc, ME.
Robert holds a BA from Ohio Wesleyan University, where he was also an All American swimmer, and an MBA from Duke University. Robert lives in Concord with his wife and two teenage children. He works in a consulting capacity with start-ups and entrepreneurs.