Rebecca Campbell
Education Program Manager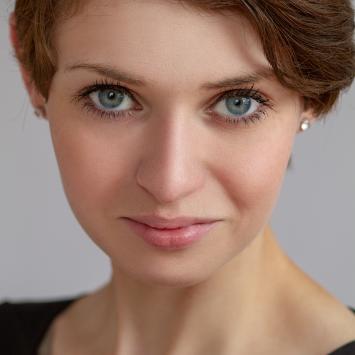 As an avid educator, performer and arts advocate Rebecca focusses on theatre, dance and artistic education through immersive modes and active participation. Throughout a variety of career positions, she continually strived to bring the arts to the forefront and make each educational experience distinct and memorable. As a recent addition to The Umbrella she is excited to share her passion for arts education and continually look for ways to enhance the already vibrant education program.
Previously, Rebecca has taught a variety of Performing Arts & Internship Preparation courses as an Adjunct Professor at Dean College. Served as the Lead Teacher & Program Coordinator for the Historic New England properties Roseland Cottage & Arnold House. In addition to directing & managing summer programming for various organizations throughout Massachusetts. She also previously served as the Program Assistant for Peak Performances at The Alexander Kasser Theatre, a production house that premieres Global and American performing artists, working with renowned artists not limited to Robert Wilson, The Abbey Theatre of Ireland, Liz Gerring, Pat Graney and The Culberg Ballet of Sweden.
Rebecca holds a Master's Degree in Theatre Studies from Montclair State University and Bachelor's Degree in Theatre with a Musical Theatre Concentration and Dance Minor from Dean College. Continually looking to expand her horizons and knowledge within the field Rebecca participated in a cross cultural and language transcending engagement and exchange program. Here she worked with international students from Santiago Chile, while conducting research on the importance of theatre as a mode of international connection and education. In addition she has conducted Academic Research spanning topics of Historical Examinations of Musical Theatre, Feminist Explorations of Global Theatre in the 20th Century, and "The Importance of Active Participation Through Play in Children's Theatre" which received the 2016 Outstanding Presentation Award at the Montclair Interdisciplinary Research Symposium.