Melanie O'Hare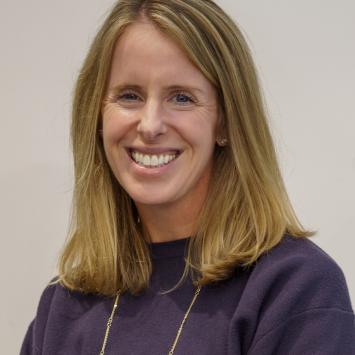 Melanie O'Hare grew up outside of Baltimore and attended Wake Forest University where she studied Spanish, Politics, and International Studies. After graduating college, she headed directly to the west coast to ski and explore life in San Francisco. She studied law at the University of CA, Hastings School and went on to represent cities and public agencies through a mid-size California based municipal law firm. She left her City by the Bay to move to Boston in 2012 with her husband Matt. They moved to Carlisle shortly thereafter when she was pregnant with her first daughter, and they have been there ever since. They now have 3 young daughters.
After moving to Massachusetts, Melanie joined Milton Academy as counsel where she worked until finally acknowledging that the commute to Milton with three young children might put her over the edge. She has been retired from the professional world since and now spends her days attempting, often unsuccessfully, to make her family's life more harmonious. She also joined the Board of her children's preschool, Milldam, serving for 6 years, including as President, during Covid.
Although not an artist herself, Melanie loves to support the arts in every form and, after leaving City life which was rife with opportunities to explore the arts at every turn, has a deep appreciation for all that the Umbrella has to offer. How lucky are we all to have it in our backyard! Her children, who are already far more artistic than she is, adore the Umbrella classes and the summer camp and she and her husband are regulars at the Umbrella performances and events. They have also loved the opportunity to continue to build their personal art collection by buying local art from all the incredibly talented artists there!