Jonathan Smith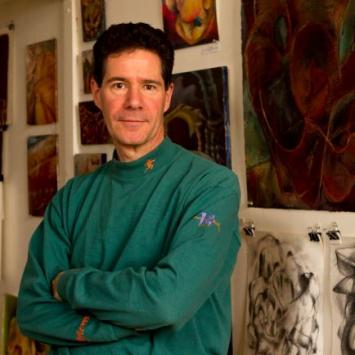 Jonathan received his BFA in Painting at the University of New Hampshire in 1981 and his MFA in Painting and Drawing at City University of New York at Brooklyn College in 1988.
Additional coursework in the arts was completed through Massachusetts College of Art, Art New England, Pratt Institute's Pratt in Venice, Italy program, North Bennett Street School, and Fine Arts Work Center. 
In 1989 he moved to Concord, Massachusetts and began teaching painting, printmaking and figure drawing at Concord Academy and continues to do so today. He has also taught courses in drawing and painting in the evenings at The Umbrella Community Art Center. His studio resides on the third floor of The Umbrella and he has exhibited his work through a number of local venues.