Frank Hill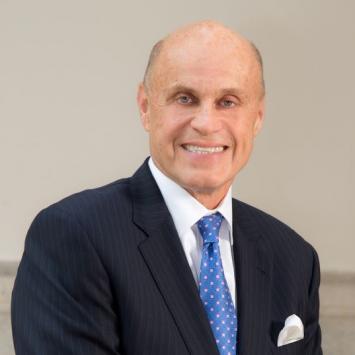 Frank Hill is a Senior Vice President at Morgan Stanley. Frank graduated cum laude from Boston College and received his Master of Business Administration in finance from Boston College. Between undergraduate and graduate school, Frank served as an Army Reserve Artillery Officer. He started his career at Merrill Lynch, spent 10 years with Rothchild, and joined Smith Barney in 1987.
In 1999, Frank became a Certified Investment Management AnalystTM (CIMA®) through the Investment Management Consulting Association (IMCA) following course work and an examination at the Wharton School of Business. Frank has also earned the Accredited Investment Fiduciary (A.I.F.) professional designation from Fiduciary 360, where he received formal training in investment fiduciary responsibility.
Frank is a member of the Hearing Board for the New York Stock Exchange and the Association of Professional Investment Consultants (API C). Frank served on the Investment Committee for the Children's Brain Tumor Society and on board committees for the Fessenden School. In 1995, Frank was a recipient of Registered Representative's Outstanding Financial Consultants Award, a national honor.2 In 2008, Frank earned the distinction as one of the top 50 advisors in Massachusetts by Barron's Winner's Circle.* Frank is Series 7, 31, 63 and 65 licensed.
Frank is actively involved in nonprofit organizations helping to improve the lives of children and families. He has been active in the Big Brothers Big Sisters of Massachusetts Bay since 1981. In May 2007, Frank was inducted into this organization's Hall of Fame for his tireless commitment and devotion to the program. Frank also serves on the board of directors, and is Treasurer, of The Umbrella Arts Center in Concord, Mass.
Frank raised two sons and a nephew and lives north of Boston with his wife, Cynthia First.  The passions of golf and travel occupy his leisure time.