Elizabeth Cochary Gross
Board Member and Capital Campaign Chair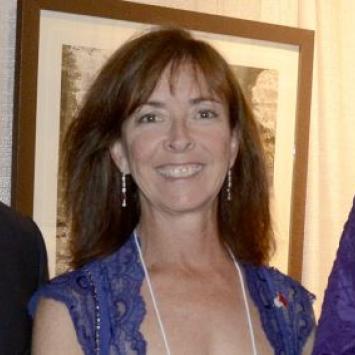 Liz Cochary Gross graduated with a major in biochemistry from Mount Holyoke College. She also holds both a masters degree in nutrition and a Ph.D. in nutritional biochemistry from Tufts University Friedman School of Nutrition Science and Policy. After doing post doctoral fellowships at Harvard University and Boston University she returned to Tufts as a research scientist in the Genetics lab at the USDA Human Nutrition Science Center.
In 1997, she became the Friedman School's first Director of Admissions and Recruitment. In this position she worked with faculty, staff and alumni on student admissions and recruitment, student services and printed and on-line recruitment materials for prospective students. Liz worked hard to start an Alumni Association for the Friedman School at Tufts in 2003 and was its founding president for its first 3 years. Since then she has continued to serve on the Tufts Friedman Alumni Association Executive Council as Giving Chair. Currently, she is an adjunct associate professor and she is on the Board of Overseers for the Friedman School at Tufts. She served as the Friedman School's Vice-Chair for the $1.2 billion Beyond Boundaries Campaign for Tufts which was completed in the spring of 2011. 
Liz has remained actively involved with her alma mater, Mount Holyoke College, and joined the Board of Trustees at the College in July 2012. Liz has worked on the campaign over the last five years as Vice-Chair of the Boston Major Gifts Committee and a member of the Campaign Steering Committee for Mount Holyoke College's $300 million Capital Campaign. Liz is also involved with fundraising efforts in her community. She is Chair of the Capital Campaign, Development Committee Chair and board member for The Umbrella Arts Center. Other activities include being a founding member of Strategic Grant Partners, Chair of the Advisory Council for the ACS Hope Lodge, and a member of Fenn School Board of Visitors. She also works closely with Heading Home Inc; From The Top; Boys and Girls Club of Boston; and Mother Caroline Academy's 7th grade class. 
She resides in Concord MA with her husband, Phill Gross. They have two daughters in college and a daughter and a son in high school.