Carol Krauss
Photo + Encaustic + Cold Wax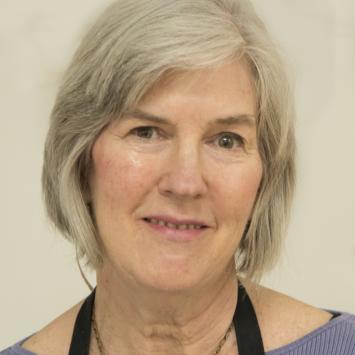 Photo  +  Encaustic  +  Cold Wax

Bio
Carol Krauss is a fine art photographer and painter based at (Emerson) Umbrella Center for the Arts in Concord, Massachusetts and at AVA Gallery in Lebanon, NH.  She has exhibited at galleries and juried competitions throughout New England including the Photographic Resource Center, Concord Art Association, Griffin Museum, Brush Gallery, Firehouse Center, and the Umbrella, among others. 
Carol studied B&W fine art photography at New England School of Photography in Boston, MA where she was also an instructor.  More recently, Carol has been working in mixed media, first combining her photography with encaustic, then expanding into abstract painting using oils and cold wax.  From straight B&W photography to color abstract painting—it has been quite a journey.
Carol has an MBA from the Tuck School at Dartmouth College and previously worked as a management consultant.  Currently, she consults to nonprofits through Community Consulting Teams of Boston and Social Venture Partners of Boston. She serves on two on nonprofit boards of directors—NEADS and North Country Studio Workshops.
She divides her time between a lake in New Hampshire where she regularly rows an antique single scull and Concord, MA where she has her roots.
Artist Statement
I use my art to capture the memories of place and peace, of history and stories, of time and timelessness.  Creating art allows me to process the elements and symbols of my life, such as water and light both literally and figuratively, that run throughout most of my work.  Water is symbolic of many elements of our lives from birth to death.  Calm and soothing or powerful and dangerous.  We need water for life, but water also takes life away.  The same is true of light.  Warm and soft or cold and harsh.  Necessary for life; its absence defines death. 
My journey of art making began with photography and then traveled via wax into encaustic and cold wax abstract painting.  Once I melded my photography into painting, I found my newer work also evokes a similar sense of calmness, luminosity, and depth of place.  Both encaustic and cold wax painting allow for the buildup of many layers of paint and a level of fluidity that is natural to the material.  Concealing and revealing different layers, I try to abstract the topic enough to be subject to interpretation, yet still referential to certain times and places.  
The exploration of my own experiences moved me from representative to referential works and created more of an opportunity for others to interpret my paintings in their own way.  I have realized the power of interpretation that the viewer brings to the experience of art.  A painting is not just a two-dimensional object to sit on the wall.  It speaks back to the viewer and asks questions.  In that conversation, the viewer now becomes a part of the art.