Becky Bearse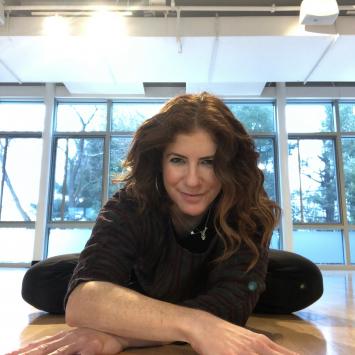 Born and raised in Concord, Becky has returned to the area after studying, performing and teaching dance across the United States. Most recently, Becky was Faculty at InnerRhythms Dance in Truckee, California, where she taught all forms of pre-professional and recreational dance to students of all ages. Dancing since the age of three, Becky is trained in all forms of dance, from ballet, contemporary and jazz to Latin, African, hip-hop, breakdancing and house. Becky has trained under artists such as Dan Wagoner, Naby Bangoura, Todd Eckert, Jardy Santiago, Joh Camara and Lizz Roman, and performed with various choreographers in Los Angeles and San Francisco. Most notably, Becky dances and was teaching assistant to Kemba Shannon, who toured with Pink, Celine Dion and Madonna.
In 2012, Becky formed beBE dance, an all-inclusive performance, teaching and arts consultancy focused on innovation, teaching and both the resilience of and excellence in arts programming. After spending two years in the studio playing with movement, Becky created a dance form called Fusion, which seamlessly integrates various dance mediums. While she is skilled at teaching multiple dance forms, she is known for her skills in passing on this fun, creative and highly dynamic dance form. Since forming beBE dance and perfecting the art of Fusion dance, she has had the honor of being a Guest Artist with various San Francisco-based residencies, such as SAFEhouseArts and LevyDANCE's Salon Series, and presenting works across the Bay Area at venues such as the Walt Disney Family Museum, CounterPULSE's 2nd Sundays, Works in the Works, Dance Mission's New Choreographers' Showcase and The Garage. Currently, Becky is an artist with RAW, a global non-profit that supports up and artists across mediums, and continues to create, perform and teach in her efforts to spread the joy of dance.
Becky holds her B.A. in Education and Dance from Bryn Mawr College, her M. Ed in Arts Education from the Harvard Graduate School of Education and her M.A. in Human Resources from the Carlson School of Management.