Passage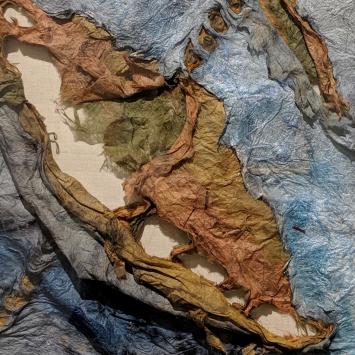 Passage
The Umbrella Studio Artists Annual Group Exhibition
March 7 - April 7 2019
Join us for our Studio Artists' Annual Group exhibition responding to the theme, "Passage".
View work in this exhibition online
Verb: the act or process of moving through, under, over, or past something on the way from one place to another.
Noun: a narrow way, typically having walls on either side, allowing access between buildings or to different rooms within a building; a passageway.
Our artist community continues to ponder this theme of transition and change as we move through this transformation of The Umbrella. The exhibition will include a variety of contemporary works of painting, photography, illustration, ceramics, glass, and woodworking. New works still in progress will be a window into the art making practice of the Umbrella artists working out of our studio spaces. View or purchase the work in this exhibition online with our gallery partner ArtCld.