The Old Man and The Old Moon Audition Information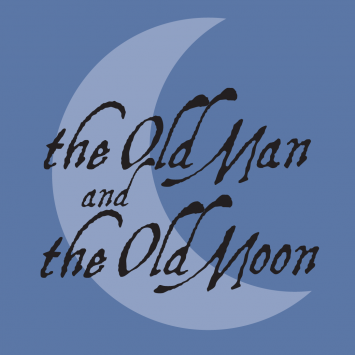 The Old Man and The Old Moon
By Pigpen Theatre Ensemble
Directed by Julia Deter
Music Directed by Matthew Stern
First Rehearsal: October 19th, 2021
First Performance: November 12th, 2021 
Closing Performance: December 5th, 2021
The Old Man has kept his post as the sole caretaker of the moon for as long as he (or his wife, the Old Woman) can remember. When she is drawn away by a mysterious melody sparking memories of their shared past, the Old Man must decide between duty (and routine) and love (and adventure). Luckily for audiences everywhere, he chooses the latter, and what follows is an imaginative sea-faring epic, encompassing apocalyptic storms, civil wars, leviathans of the deep, and cantankerous ghosts, as well as the fiercest obstacle of all: change. 
SEEKING
AEA and Non-AEA Actors and Singers of all genders, ethnicities, ages, and abilities, who may also play instruments.
Available Roles:
ACTOR 1: May play guitar
Any Gender or Ethnicity
The Old Man
ACTOR 2: May play guitar
Any Gender or Ethnicity
Matheson, Fine Lady
ACTOR 3: May play guitar, banjo, dulcimer or violin
Any Gender or Ethnicity
Butcher, Ben, Callahan, Rebel Two, Perry
ACTOR 4: May play accordion
Any Gender or Ethnicity
Mabelu, Patron, Dog
ACTOR 5: May play bass
Any Gender or Ethnicity
Boatswain One, Llewellyn, Ghost Singer
ACTOR 6: May play banjo
Any Gender or Ethnicity
The Old Woman, Boatswain Two, Mickey, Captain, Bartley, Young Woman
ACTOR 7: May play drums
Any Gender or Ethnicity
Fishmonger, Clerk, Cookie, Rebel One, Bartender, Solomon
SUBMISSION INSTRUCTIONS
All submissions should be emailed to auditions@theumbrellastage.org. Along with your audition material, please include a headshot and resume. Videos may be sent via Youtube or Vimeo links. Submissions are due no later than noon on September 17th, 2021.
WHAT TO PREPARE
Please submit a 45-60 second folk music selection in the style of the show as well as a monologue in a storytelling style. Your song should tell a story and demonstrate your skills interpreting evocative and poetic lyrics. For reference, an earlier iteration of this piece was entitled "Bremen," and the album is available on streaming services.
You may also prepare the pre-selected musical piece from the show. Sheet music and accompaniment can be found in this Google drive link. 

CONTRACT
AEA SPT Tier 2 (Contract Pending, 2021 min. $328/wk)
Equity's contracts prohibit discrimination. Equity is committed to diversity and encourages all its employers to engage in a policy of equal employment opportunity designed to promote a positive model of inclusion. As such, Equity encourages performers of all ethnicities, gender identities, and ages, as well as performers with disabilities, to attend every audition.
Pursuant to the terms of a concession made to this employer's agreement, the employer has agreed that any Equity member who attends this call will have an opportunity to be seen.