Margaret Wailes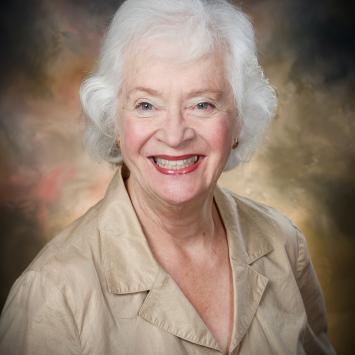 Two decades ago, my husband and I visited Prince Edward Island.  We fell in love with the Island's beauty, bought land on the Brudenell River and, within a month, began clearing our land.  The following summer we moved into our cottage and became "seasonal settlers". By July 2000, we felt sufficiently "settled" to look through the newspapers to find something fun to do.   We read that Sandi Komst was giving art classes at the McPhail Homestead for anyone interested in water colour painting; no experience necessary – art supplies provided! This was a life changing moment.
One class led to another.  In 1993, I participated in a week-long art workshop – with Brian Atyeo.  His encouragement and my developing confidence led me to begin to show and sell my paintings both in Concord and PEI.  In the summer months I continued to study with Sandi and those artists whom she brought to Murray Harbour to give Masters Classes.   Of particular note is Linda Kemp who taught me to define positive by painting negative spaces. 
After retiring from a University teaching career in Boston, I was able to take classes in the Winter in and around Concord. A quick glance at my repertory points to my interest in painting scenes of Concord and PEI.  When, in the summer, if the weather is not "perfect" for painting en plein aire, (not too hot or breezy or buggy)  I take photographs of the PEI scenes I find compelling.  In so doing, I have come to observe many changes.  The old gives way to the new.  Old boats, houses, gardens and trees give way to an emerging new way of Island life.  I feel drawn to that which was and I try to imagine a way of life I never knew.  Sometimes I meet elderly men and women who, as children, grew up in the now abandoned houses I like to paint.  I paint perennial flowers from once beautiful gardens.  I want to capture what remains of the old way of life – lest we forget.
Coming to painting late in life, I try not to be constrained by convention and to allow myself to experiment with subjects and media. This has led from watercolor painting to painting with casein and guache to acrylics to pastels and most recently, to painting in oil.
Today, I am a member of  Concord Art; I have a studio at the The Umbrella Community Arts Center. I and have had solo shows at Nashoba Bakery Art Gallery; Citizens Bank, and Emerson Hospital Main Street Gallery, Concord. Over the past several summers I have shown and sold paintings at Windows on the Water, Montague; the Kings Playhouse, Georgetown; the Georgetown Inn; the Coleville Gallery, Souris; Artisans on Main, Montague, where I am a juried member, and The Dunes, at Brackley Beach.
For the past several years I have been director of the Trinity Episcopal Church Art Gallery, Concord, which features renowned local and international artists.
I would like to thank my late husband, Jeremy Wailes, and my many teachers for their support and encouragement; and the members of the Howes Gallery for affording me this opportunity to share my paintings.