In Memory of Kathy Reticker
September 28, 2016 by Admin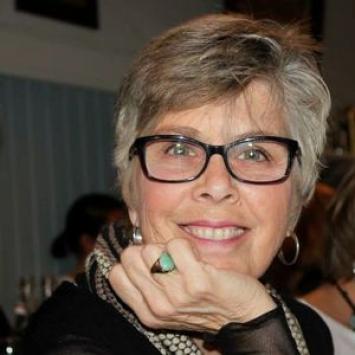 It is with heavy hearts that we share the sad news on the loss of a committed advocate, trusted board member, loyal and cherished friend this week. Kathy Reticker, we have been honored to know you and work with you. Your presence here and in our community will be greatly missed. Our love goes out to your entire family during this time of sorrow. May you rest in peace.
Kathy Reticker age 66 died at her home surrounded by family on September 25 of pancreatic cancer. As the oldest of 11 children, Kathy has always been a leader. Her vision for what is possible, her belief in what is right, and her compassion for others shaped how she approached her work and her life. She was a lifelong advocate for children and their families, starting with supporting runaway children at Project Place in Boston, serving families at the Department of Children and Families, and inspiring a sense of creativity and wonder as the Executive Director of Concord Children's Center. Most recently, she was the Executive Director of Acre Family Child Care, an organization that supports women running home-based child care businesses. In her own words she described Acre as "the story of women realizing their dreams and building a strong community."
Kathy fostered a sense of community in everything she did. She built bridges between the Lowell and Concord communities through her role as a board member of the Greely Foundation. She inspired the next generation of non profit leaders through teaching courses at the BU Institute for Non Profit Leadership and Management. She promoted the arts through her board membership at The Umbrella. For all of this work, Kathy was selected as 2016 Woman of the Year by the Merrimack Valley Rotary Club.
Kathy is survived by her loving husband of 36 years, Jack Flynn, her children Nathan and Julia Reticker-Flynn, her daughter in law Pamela Basto, her 10 younger siblings Gini, Lisa, Bob, Mary Beth, Theresa, Peter, Paul, Tim, Meg, and Amy and their respective spouses, her aunt Laureen McKirnan, seven cousins, 37 nieces and nephews and 15 great nieces and nephews. She will be lovingly remembered and missed as the matriarch of this large family, who each sought her guidance and wisdom.
To her friends, Kathy was an honest, genuine, and loyal companion who brought out the best in everyone. She will be missed by many.
A memorial service will be held on October 23, 2016 in Lowell. Details to follow.
In lieu of flowers, memorials can be made to: 
Acre Family Child Care 
55 Middle St. 
Lowell, MA 01852 
www.acrefamily.org