The Vagina Monologues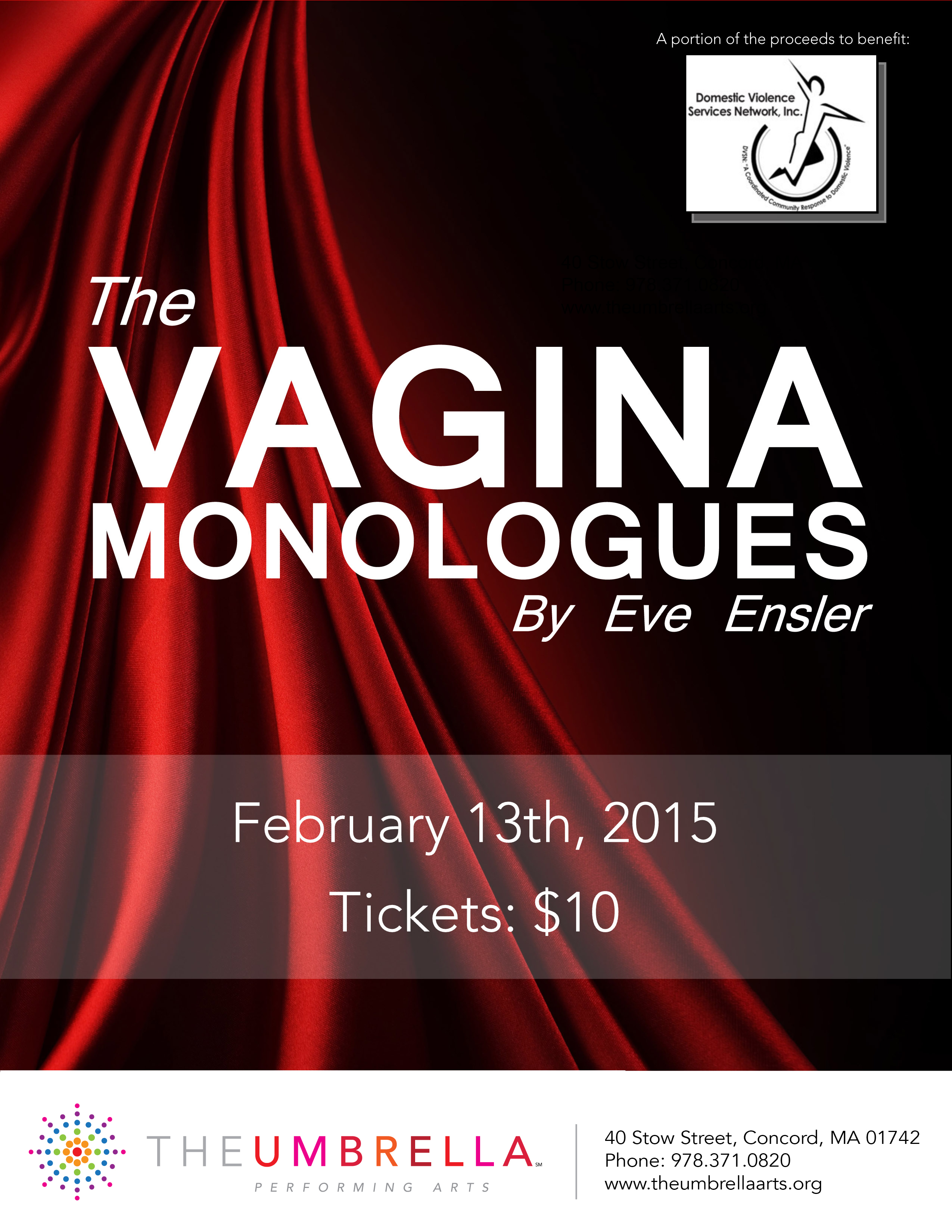 An Obie Award-winning whirlwind tour of a forbidden zone, THE VAGINA MONOLOGUES introduces a wildly divergent gathering of female voices, including a six-year-old girl, a septuagenarian New Yorker, a vagina workshop participant, a woman who witnesses the birth of her granddaughter, a Bosnian survivor of rape, and a feminist happy to have found a man who "liked to look at it."
Doors open at 7:30 and the show starts at 8:00.  Tickets are $10 and there will be a cash bar.
Featuring:
Stephanie Crugnola
Katy Downey
Maureen Fiorello
CC King
Angela Merrill
Barbara Pierre
Allison Russell
Nicole Shay
Hannah Shihdanian
A portion of the proceeds to benefit the Domestic Violence Services Network.