The Concord Film Project Presents Meru
On Wednesday, February 7th, we invite audiences to a screening of Meru, directed by Jimmy Chin. Meru tells of three elite climbers who struggle to find their way through obsession and loss as they attempt to climb Mount Meru, one of the most coveted prizes in the high stakes game of Himalayan big wall climbing.
Directed by Jimmy Chin | R
Runtime 90 minutes

*Due to renovations at The Umbrella, the screenings for the remaining 2018 Film Season will be held at The Umbrella Annex, located at 57 Old Road to Nine Acre Corner, Concord, MA. February is a Double-Header Film month, and we also hope you will join us on February 6 for a screening of The Teacher.
Doors open at 6:30 PM and the film begins at 7:30 PM. Tickets are $10 and include a bag of popcorn. Tickets may be purchased at the door or online (additional fees apply to online ticket purchases). Call 978-371-0820 for tickets and information.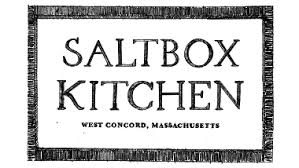 MENU COMING SOON!
IMPORTANT ANNOUNCEMENTS FOR FILM VIEWERS
 
NEW LOCATION
Starting February 2018 Concord Film Project screenings will be held at The Umbrella Annex, located at 
57 ORNAC (Old Road to Nine Acre Corner
! 
TUESDAY/WEDNESDAY DOUBLE-HEADER NIGHTS IN FEBRUARY & APRIL 
Due to renovations, we are unable to host screenings in January and March. Instead we have created two Double-Header Tuesday/Wednesday nights in February and April, with a different film each night, two nights back to back!
 See details below.
SAVE THE DATES:
(NOTE: We have some Wednesday nights coming up!)
•January 2018: No film this month. 
Happy Holidays and enjoy the February Double Header! 
*February Double-Header*          
Tuesday, February 6, 2018
: 
The Teacher
Wednesday, February 7, 2018
: 
Meru 
•March 2018: No film this month.
Enjoy the April Double-Header! 
*April Double-Header*
Tuesday, April 10, 2018
: 
The Last Picture Show
Wednesday, April 11, 2018
: 
Beginners
•Tuesday, May 29, 2018: (Film TBD) 
•
Wednesday
, June 13, 2018: (Film TBD) 

Organizers Dinah Buechner-Vischer, Kim Burns, and Kristin Canty are thrilled to be presenting a wide variety of film masterpieces to highlight different aspects of the cinematic art form with selections from recent film festivals, old favorites, and the hard to find or rarely seen. "We are excited to provide Concord with access to independent, fascinating films, and the opportunity to socialize, have a glass of wine, talk about the film," says Burns. "We want to provide films that touch and delight the soul and we believe intelligent entertainment and cinematic expertise enjoyed together with friends and neighbors gives it all a deeper layer of enjoyment and meaning." says Buechner-Vischer.