ArtTalk: Not Your Grandmother's Fine China
Continue the ceramics celebration started at the First Thursday Empty Bowls event at the November ArtTalk. Hear from local artist Jessica Putnam-Phillips as she discusses gender, identity and service from the battlefield to the home front.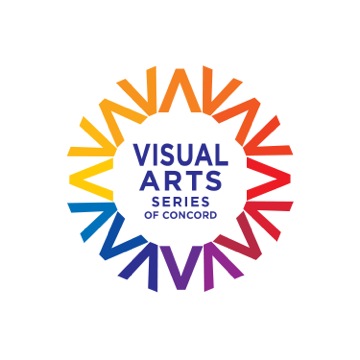 The Umbrella's ArtTalks are part of the Visual Arts Series of Concord.  
Learn more about the Visual Arts Series here.
Artist Statement: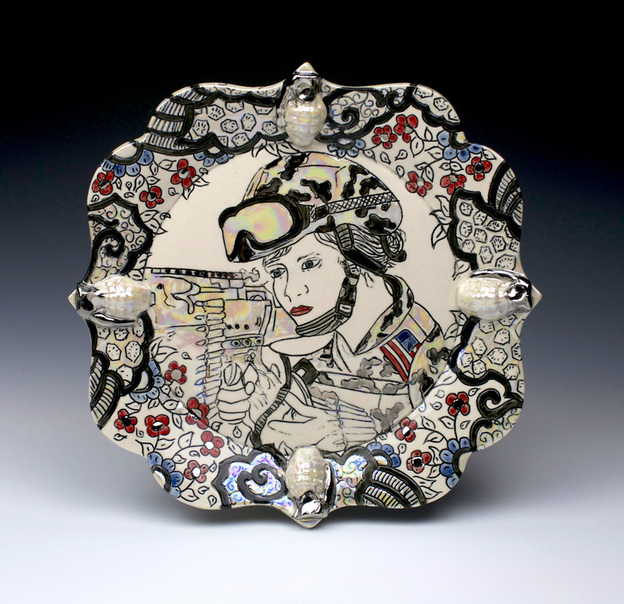 As a reflection of my own experience in the military, I explore the juxtaposition of US service women in combat with the domestic and decorative nature of heirloom tableware. Using the notion of "serving" I create objects associated with serving a meal depicting military women serving their country.  I combine military iconography, such as: weapons, armored vehicles, uniforms and insignias with the traditional elements of classical willow ware patterns. This re-imagining subverts the once benign decoration while creating a narrative that is personal yet makes timely and much needed social commentary. The expectation of duty and service that is thrust upon these women is reflected in the form and surfaces of my work. Through the exploration of ceramic tableware and non-traditional imagery I seek to challenge the entrenched ideas of domesticity and gender roles while exposing the social and cultural issues faced by military women  
Artist Bio:
Born in New Hampshire to a military family and raised a "Navy brat", Jessica Putnam-Phillips has traveled all over the world. As a military intelligence specialist in the US Air Force she deployed to the Middle East. It was during this time she first became fascinated with gender roles, particularly a woman's place in society. When her commitment to the military ended she changed career paths, earning her Bachelors of Art from the University of North Carolina Wilmington in Studio Art. She then relocated to Vermont and spent the next five years refining her studio practice. In 2013 she completed her Masters of Fine Art in Visual Arts from Lesley University and exhibited her work as part of the Boston Young Contemporaries Exhibition and the New England Collective at the Galatea Gallery. She spent 2013-14 as an artist-in-residence at the Saratoga Clay Arts Center where she further explored her "Service Women" series. Recently three of her pieces were selected to be part of Transformation 9, the Raphael Founders Prize at the Society for Contemporary Craft in Pittsburgh, PA.

Jessica currently maintains her studio in Arlington, Vermont and teaches ceramics at the Community College of Vermont and at the Vermont Art Exchange in Bennington