Eight Nights Audition Information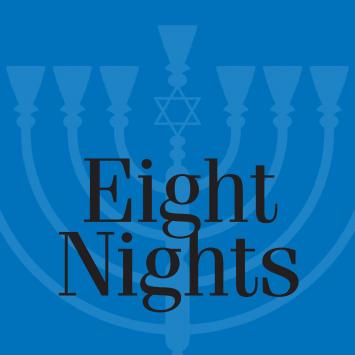 The Umbrella Stage Company is seeking Equity and non-equity video submissions for our 2020 production of Eight Nights.
The Umbrella strongly encourages actors of all ethnicities, genders, identities, abilities, and ages to submit an audition tape.
SUBMISSION INSTRUCTIONS
Please submit a self-tape of the pre-selected sides or of a 1-2 minute monologue of your choosing. To receive the sides, please email auditions@theumbrellastage.org
Deadline: 04/30/2020
SUBMIT TO
auditions@theumbrellastage.org
BREAKDOWN
Eight Nights
By Jennifer Maisel
Directed by Caley Chase
First rehearsal – November 10, 2020
Opening – December 4, 2020
Closing – December 20, 2020
Rebecca Blum - White. Jewish. Ages 19-30. Also plays: Amy, Nina, and Anna.
Erich Blum - Rebecca's father. White. Jewish. Ages 40-60. Also plays: Joram.
Anna Blum - Rebecca's mother. White. Jewish. Ages 48-80. Also plays: older Rebecca Blum
Aaron - Rebecca's husband. White. Jewish. Ages 25-50.
Benjamin - African-American. Ages 40s-60s. Also plays: Matt.
Arlene - African-American. Ages 38-52. Also plays: Lacey
Steven - Half Japanese, half white. 20s. Also plays: Inge.
A note on doubling: as the play spans nearly 70 years, all actors intentionally play multiple roles throughout.