Arts & Environment Classes
Unlike traditional studio art classes, The Umbrella Arts & Environment educational programs focus on looking outside of the classroom to cultivate an awareness of the natural world. Through exercises in observation, experimentation and invention, participants grow to appreciate nature's infinite variety of colors, textures, volume and material, and to view it as both a refuge and a source of inspiration. These programs are a wonderful complement to all studio classes, as well as our free family drop-on workshops.
Course Description: Come spend your afternoons making seasonal fall crafts. We'll make apple trees, leaf sun catchers, paper pumpkins...
Learn More »
Instructor:
Therese Roeser
Day/time:
Tuesdays, September 26 - October 31, 4:30pm - 5:30pm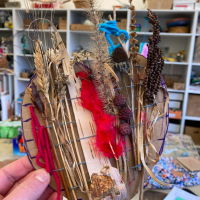 Course Description: Come celebrate nature by looking more closely natural materials and how artists and makers have used natural...
Learn More »
Instructor:
Rebecca Davidson
Day/time:
Wednesdays, September 27 - November 15, 4:00pm - 5:30pm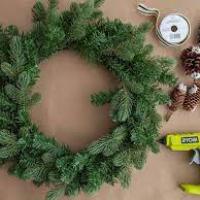 Course Description: In this workshop, we will create an aromatic indoor wreath with snips of evergreen, dried citrus and other natural...
Learn More »
Instructor:
Therese Roeser
Day/time:
Saturday, December 9, 1:00pm - 2:00pm