Arts & Environment Classes
Unlike traditional studio art classes, The Umbrella Arts & Environment educational programs focus on looking outside of the classroom to cultivate an awareness of the natural world. Through exercises in observation, experimentation and invention, participants grow to appreciate nature's infinite variety of colors, textures, volume and material, and to view it as both a refuge and a source of inspiration. These programs are a wonderful complement to all studio classes, as well as our seasonally themed Wild Walks.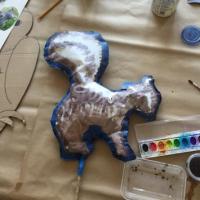 Course Description: Come play with natural and human-made materials in this once-a-month caregiver and child participation class. Each...
Learn More »
Instructor:
Rebecca Davidson
Day/time:
Mondays, October 3, November 7, December 5, 1:00pm - 2:00pm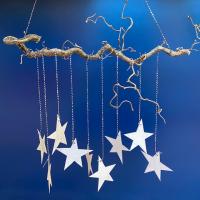 Course Description: From Ancient Greece and Rome to Medieval Europe, people have seen magic in nature from the stars above to the...
Learn More »
Instructor:
Therese Roeser
Day/time:
Thursdays, September 29 - October 20, 4:30pm - 5:30pm