Boutique Guitar Showcase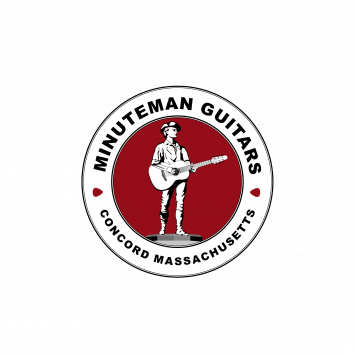 Minuteman Guitars presents the New England premier of the internationally-acclaimed Boutique Guitar Showcase.  Don't miss this unique collection of world class guitars handmade by luthier artisans from around the globe.  One day only, at The Umbrella Arts Center in Concord, MA.
September 4, 2022 from 10am to 6pm.
Access is free. Preregistered attendees receive a free guitar pin at the show–but you do NOT need tickets to attend! Don't miss this opportunity to view, play, or purchase one of these handcrafted instruments! FACE MASKS required in theater and playing room.
Curated by | Jamie Gale Music
Hosted by | Minuteman Guitars
NOTE: Masks are required in the theater and demo room.
Featuring
AJ Lucas Guitars
AVA Instruments
b3 Guitars
Bacci Baritones
Batson Guitars
Diego Vila Guitars
Dingwall Guitars
Dion Guitars
Galloup Guitars
Ergon Guitars
Hozen Guitars
iVee Guitars
JJ Guitars
JOI Guitars
Marchione Guitars
marconiLab
o3 Custom Guitars
OOPEGG
Paoletti Guitars
R Robinson Acoustics
Sankey Guitars
Skytop Guitars
Spohn Guitars
Tausch Electric Guitars
Tikatoo Guitars 
Tim Bram Guitars
UMA Guitars
Veleno
Verso Instruments