Volunteer Spotlight: Sue Appel
May 21, 2020 by Anonymous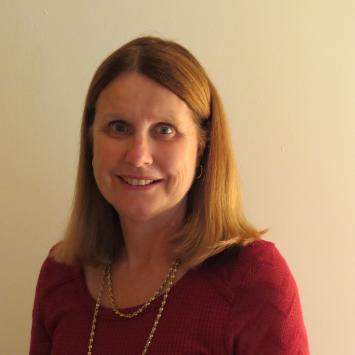 By Monica Chen
For Sue Appel, community engagement has played a large role in her life for many years. And when she found herself with some more free time, that volunteer spirit led her to The Umbrella. "When my children were young, I was involved in many different volunteering roles in my community," says Sue. "When it was time for me to go to work full time, I stopped most of my volunteering. Now that I am retired from my professional work, I can get back to my volunteering work."
Sue began volunteering at The Umbrella this past September. In her role, she primarily helps out with theater productions as an usher or a helper in the box office and also volunteered at the 2019 Winter Market. When asked about what originally drew her to The Umbrella, Sue shares that she had known about the center for years and wished to do more for the local arts community. "I am not artistically inclined," shares Sue. "But I have a great admiration and appreciation for the hard work that goes into creating and producing artwork in all its forms. I know how much work goes into creating anything, whether artwork or music or sewing, so I want to help where I can."
One of Sue's favorite aspects of volunteering at The Umbrella is the variety of shows in the two theaters. Volunteering at the shows has been a great way to not only see the productions, but also be a part of the team that helps each show run smoothly. Meeting and getting to know the performers and her fellow volunteers on a regular basis has also been a highlight of Sue's experience. "Everybody's been awesome. I've enjoyed all the people I've met and will meet. And I love getting a better understanding of what's available within The Umbrella and the artists and what they do and how varied they are," she relates.
Though Sue herself is not an artist, she has always loved art and is passionate about arts education. "It's an important part of well-rounded life to have the arts. I think it's so important to have the arts in schools and cultivate that in the younger generations," explains Sue. "There are a lot of future artists that we don't know about yet." As a volunteer at The Umbrella, she has learned more about art and all the effort that goes into creating it, and has been able to help with outreach and encouraging young artists in the community through the different programs and events that The Umbrella offers.
Outside of her time volunteering, Sue also enjoys hiking, biking, kayaking, traveling with her husband and her friends, and staying fit through yoga, exercise classes, and other activities. Once quarantine has lifted, she is looking forward to finding more volunteering opportunities at The Umbrella and learning more about the center.