Volunteer Spotlight: Rob Weisman
September 6, 2017 by Admin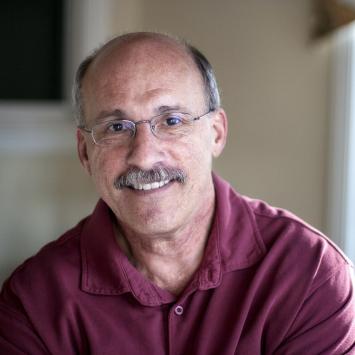 written by William Levine
Volunteering at The  Umbrella the past 3 years has given Rob Weisman of Ashland an opportunity to do what he loves: practice the art of  photojournalism, a craft he has honed over  30 years of  snapping telling  photos for the Middlesex News (now MetroWest Daily News), the Worcester Telegram & Gazette, and his own freelance work. Rob and The Umbrella Center  are a great volunteer match, as Rob's loving expertise of photography has  helped  to  capture  the musicianship of The  Umbrella concerts featuring Shawn Colvin and Steve Earle, and Grammy winner Sara Bareilles, as well  as shed colorful and splendid light on what goes on beyond the local farm stand in contributing to The Umbrella's Art and Agriculture: Four Seasons on Concord Farms.
Rob says that he lenses about 6 events at The Umbrella each year. This fit's nicely with his current lifestyle which includes travel with his wife Susan, baby-sitting his grand-daughter Emilia and snapping pictures incessantly. Rob's free-lance work includes photography for healthcare settings, providing stock images and exhibiting.
Of the 20 Umbrella events he has covered, two of his favorites were the aforementioned Art and Agriculture project and the Tiny House Project. The BIG Art; Tiny House project was a  year long building of a Tiny House on The Umbrella's lawn. Rob said the fun of shooting this project was following the building process and capturing the dedication of the volunteers. Rob enjoyed The Art  and Agriculture project  as much for the opportunity to  experience the farm work as for the photo ops. Rob's leg of the project was photographing a day in the life of  The First Root Farm in Concord. Rob worked with Sing Hanson, a juried photographer, who was embedded in the farm's life for a year to photo essay it. This process was repeated with 11 other juried artists from diverse mediums , at several Concord produce farms.
Rob sent me a few photos of his First Root Farm assignment. My favorite is a shot taken at just the exact moment when a farm hand, bucket on one arm, extends his free arm hand  to nose tickle a playful white and black setter. The background is pure farm—a curving dirt road and  pasture. The result is a picture  that  captures  the ease of the farmer/farm dig  bond in such a natural, un-leashed setting.
Rob explains how his  style produces these  candid shots, 'I often shoot from the hip."  Meaning he sees something about to happen and snaps it. He elaborates on this, "I try to see beyond the routine and be ready for special moments. It might be the result of something I catch out of the corner of my eye, or simply turning around to check what's happening behind me. I try to always be ready."
Photo journalism is most often a solitary activity but volunteering at The Umbrella has provided Rob with the opportunity to talk shop with other artists in several different mediums that  are found in The Umbrella studios. Rob values this artistic schmoozing for being able to" pick their (other artists ) brains." He also loves talking "color" with visual artists at The Umbrella, and in fact he says, "the way they capture color is  "just mind boggling."
As a photo journalist Rob's professional goals have been mostly to produce visceral reactions  in his viewers.  But the placement of recent exhibitions shows Rob's desire to have his work soothe and provide some solace. Rob's work currently hangs in the MetroWest Cancer center in Framingham and recently was at The Dartmouth-Hitchcock Norris Cotton Cancer Center in Nashua. Rob expounds on what these two exhibitions mean to him:  "Providing images that hopefully brighten a day or revisit a special memory has always been my goal as a photographer. If a patient, family member or caregiver can find a few moments of peace and comfort by connecting with a photograph I've taken, then I have given them a better day and helped them move forward. For that I am grateful." 
Rob's work  is also viewable on his website at WWW.RMWPHOTO.COM