Umbrella seeks F/T Facilities Expert
April 28, 2023 by Stewart Ikeda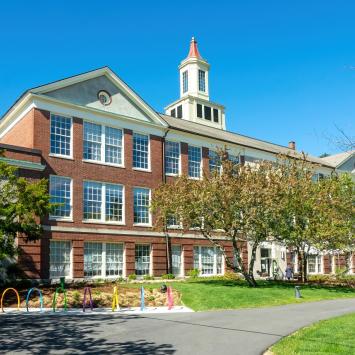 The Umbrella Arts Center seeks to hire a F/T Facilities Manager to play a key role on our team! 
The Umbrella is a vibrant Art Center that operates three year-round programs in the Arts on approximately two acres in Concord Center. The 60,000 square foot newly completed building houses approximately fifty studios for artists, nine education classrooms, two theaters (a 350-seat main stage and a 100-seat black box), a gallery, lobbies, and offices. The 2019 building systems are all electric, with the exception of two gas kilns in the ceramics studio served by an underground propane tank. Studios in the renovated portion of the building are heated and cooled by a VRF system, and the new construction is served by four heat pump roof top units.  Emergency power is by batteries.  There is also an active solar panel system which generates electricity. 
The Facilities Manager will be responsible for the management and maintenance of our building and grounds. Systems include (among others) electrical, solar panels, lighting, mechanical, plumbing, sprinklers, elevators, irrigation, flood controls, keying, motorized shades and security. Building services include (among others) landscaping, snow plowing, custodial, elevator and other inspections, and routine maintenance, patching, and painting.  This position is full-time and will report directly to the Executive Director. 
For the complete detailed position description, click here.