Taking Care
November 21, 2016 by Jess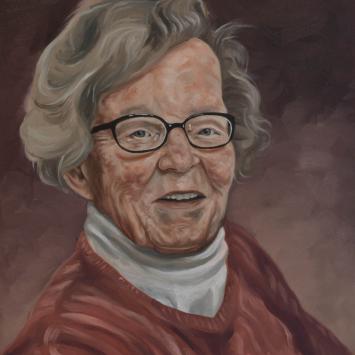 -written by 2016-2017 Artist-in-Residence, Meghan Murray
In a historical moment of American history, many of us have been rudely awakened to a tendency of hatred in our country. I suppose I have lived in a bubble that envelopes educated and liberal communities, and was blissfully ignorant to the feelings of much of the nation. I am very lucky – I was born white, into the upper middle class in New England, and was provided a fantastic education. My life will be largely unaffected over the next few years, but that is not true for many Americans.
I think that, in this event, it is important to fight back with positivity and love. I sought comfort (and frankly, an explanation of the election results) from several different people over the past week. One individual shared with me a psychotherapist's article regarding the election, titled "Take Heart". The article listed small ways in which we can process a loss such as this one, and encourages us to celebrate and take heart in ourselves and in each other. We can do this by taking care of ourselves and each other.
Taking care of ourselves and each other is a basic shared experience, and it can be incredibly difficult. There are so many ways to take care – emotional care, financial care, giving physical care for one's health, etc. Taking care requires an immense amount of patience and love, and we do it on a daily basis. This capacity to care for others is truly amazing to me, and it is my chosen subject for this upcoming year at the Umbrella.
How would you define a "care giver"? Are you a caregiver or a recipient of care? If so, please consider filling out this very brief survey below, and please don't hesitate to get in touch with me or stop by my studio to chat about taking care.
I make artwork about people, about narratives, about relationships. I take solace in the fact that I am able to celebrate people with my work, and I look forward to doing so over the next year and beyond.