Studio Artists Keep Busy During COVID-19
July 23, 2020 by Rachel Olson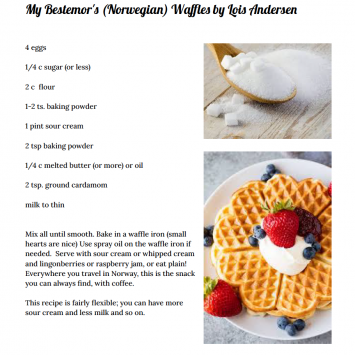 While The Umbrella Studio Artists have not all been able to return to The Umbrella in person just yet, they have been keeping busy and connected online these past few months. We have been motivating and inspiring one another from afar, whether it be through sharing their work, having lunchtime Zoom calls together, or creating a collaborative Spotify playlist.
Most recently, our community has compiled The Umbrella Artists Potluck Recipes cookbook, a collection of some of The Umbrella artists' favorite breakfast, dinner, salad, and dessert recipes, put together by Diana Kennedy.
Want to eat like an artist? You can now download the complete cookbook

here!