Save the Date: March 26 2019. Creativity Connects: MassCreative Arts Advocacy Day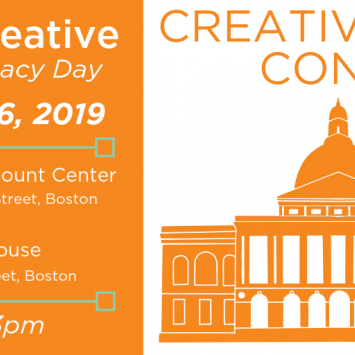 Save the Date!
On March 26, 2019, the creative community will come together for Creativity Connects: MASSCreative Arts Advocacy Day to show our state political leaders that arts and creativity should be an expected, recognized, and valued part of everyday life.
Beginning at Emerson Paramount Center in downtown Boston, MASSCreative's 3rd Arts Advocacy Day will include speakers, performers, and a march through the Boston Common to the State House to meet with our legislators about arts and cultural issues. We hope to see members of our community join together to advocate for the arts. Registration will be open soon.