Now Available: Annual Report 2019-2020
December 28, 2020 by Rachel Olson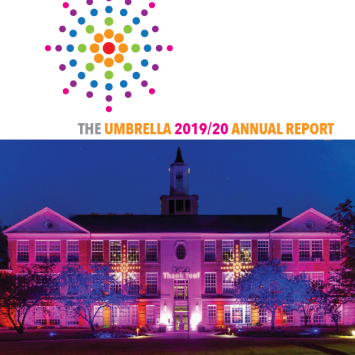 As 2020 winds down, and in preparation for our annual meeting this month, The Umbrella staff was humbled and amazed to look back at how very far we traveled since delivering our last Annual Report.
Our last fiscal year carried us from soaring highs and grand openings, through twists and turns and growth, to heartbreaking closures and losses, and ultimately to determined pivots and exciting new innovations.
Although the report's scope only covers a period through June 30 -- still very much a period marked by struggle, transition, and uncertainty -- we found solace and pride in a brief look back that we'd like to share with you as we look forward to a new year, and brighter future, and a time when we can all gather together again to celebrate the arts.
Enjoy these program highlights and feel free to download the complete 2019/2020 Annual Report