Meet 42nd Street's Peggy Sawyer
September 18, 2019 by Brian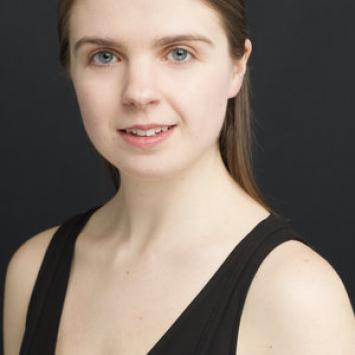 Earlier this week, we sat down with Gillian Mariner Gordon* who stars as Peggy Sawyer in The Umbrella Stage's upcoming production of 42ND STREET. Although this will be her first time appearing on stage at The Umbrella, Gillian Mariner Gordon has performed in a wide range of stage and film roles. Among her stage credits are roles at Gamm Theatre, Bridge Rep, Crossroads Theatre Company, SpeakEasy Stage Company, Reagle Music Theatre, North Shore Music Theatre and American Repertory Theater. Her film credits include Chappaquiddick and American Woman. 
Read more about Gillian below, and dont forget to get your tickets to 42ND STREET before the disappear!
1. People may recognize you when they see you on stage, but this is the first time you've ever performed at The Umbrella. Can you tell us a little about your history and relationship with the organization?
I've been fortunate to have a long and layered history with the Umbrella. It started when I was 14 years old and was rehearsing at the Umbrella for a children's theatre production of 42nd Street. I played Dorothy Brock!  I went on to spend my teen years dancing and rehearsing in the Umbrella dance studio. In the last few years I've had a behind-the-scenes role as production photographer for many of the shows at the Umbrella and Umbrella Annex, starting with the 2016 production of Hair. It's exciting to come full circle to opening this first production in this beautiful new theatre.  I'm grateful for the opportunity. 
2. What was your first thought when you walked into the new theater? What caught your eye and what do you think people might think when they arrive at a performance?
From the grand new entrance to the extraordinary stadium seating, the new Umbrella theatre promises to be a hit for performers and audiences alike. 
3. What does 42nd STREET mean to you and what do you think the show means to everyone who works in or appreciates the theater?
In times of stress and turmoil, people turn to art forms for solace. The history of 42nd Street is no exception. Springing up during the Great Depression, 42nd Street has pure joy in it's DNA and that joy is as relevant today as it was in the 1930s. 
4. Tell us a little bit about Peggy Sawyer and how you approached playing her in The Umbrella's production? Who is she, and what is it like telling her story?
We get to see Peggy morph and change as she's exposed to the business of show business. But throughout the whole process she maintains her hopefulness and inherent kindness. Because 42nd Street is a show within a show, it mirrors the wide arc of feelings that actors experience before, during and after a difficult to attain job that so many people dream about and work so hard to achieve in a career.
5. 42nd STREET is a classic musical theater. Why do you think it still endures, and why should audiences come to see The Umbrella's production
42nd Street is an iconic musical theatre production and many consider it a love letter to the art form. This is a not to be missed production, and given its special status as the opening show at the new Umbrella Stage Company, the artistic team is bringing tremendous energy and leaving no stone unturned as they prepare to bring this special production of 42nd Street to a brand new stage.