First Grade Afterschool Arts Integration Teacher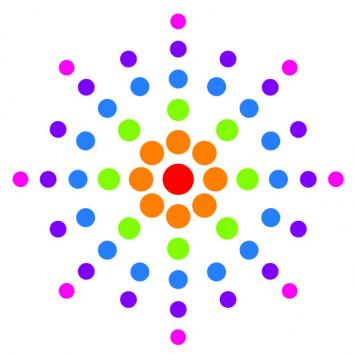 Set in historic Concord, Massachusetts the Umbrella Community Arts Center is partnering with Alcott Elementary School to provide afterschool enrichment for 12, 1st grade students in the 2017-2018 school year.  The Umbrella is seeking a creative and talented early childhood teacher for an interdisciplinary arts-based afterschool program.  This unique teaching opportunity will use the visual arts to engage 1st grade students in the process of learning and enhance in-school academics through strong tie-ins with the Concord Public School's curriculum standards in Science for Grade 1.  
The weekly program will run for three nine-week sessions (27 classes in total) on Tuesdays, from October 3 – May 22, which are professional development ½ days in the Concord public school system.  The time of each 2-hour lesson will be 1:00-3:00pm.  Additionally, a school provided teacher's aid will assist in each class bringing the student/teacher ratio to 6:1.
The successful teacher will possess the skills to build a dynamic afterschool arts-based program and curriculum outline consisting of three 9-week units that explore various curriculum connections to the core standards in science, math, and language and literacy. There are 18 paid hours for lesson planning.  For example, each 2 hour lesson is structured to include:
45 Minutes      Art Making Project                 
30 Minutes      Alternate Subjects and Explorations             
30 Minutes      Literacy: Reading, Listening, Discussion, Writing                 
15 minutes      Snack/Transitions/Exercise/ Reflections                  
The successful teacher will also be responsible for maintaining thorough documentation and evaluation of the program.  There will be 15 additional hours for documentation.  The intention of documentation and evaluation is to show the Public School system evidence of learning and the attainment of realistic program goals.  The program will be evaluated mid-year and in May.
Lastly, the successful candidate will possess excellent classroom and behavior management skills and have the desire to work with young kids to make a lasting impact on their education and school experience.
Additional Information:
Total paid hours estimated at 123 hours: 54 teaching hours, 27 hours for transportation and set up/cleanup, 18 hours for lesson planning.
9 hours of paid curriculum meetings with school staff and administration
15 hours to conduct evaluation and documentation
Materials budget provided at $1500 for the year
Student snacks and transportation all provided.
Hourly Rate: range $35-$38 DOE
Requirements:
BA/BS or MA/MFA degrees in Studio Art
Education or Arts Education will be considered along with relevant teaching experience.
MA in Early Childhood Education highly desirable.    
Massachusetts Licensure in Early Childhood Education highly desirable.
Demonstrated classroom or afterschool teaching experience.
Demonstrated technical skills in general art mediums.
Science or math background also desirable.
How to Apply:
Submit your resume
Submit a brief cover letter stating your interest and relevant experience
(Optional) Submit a course curriculum or sample lesson plan
(Optional) 3 professional references will be required at the time of an interview
(Optional) An artist's portfolio or portfolio of student work at the time of an interview
Call 978-371-0820 with questions.
Deadlines for Applications: