Fairy Houses at Fairyland Pond
May 13, 2020 by Rachel Olson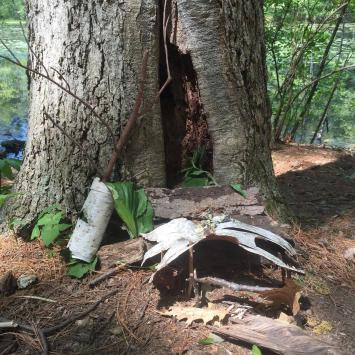 The Umbrella Arts & Environment program invites everyone to join in a reconceptualized version of our 6th Annual Fairy House outing at Fairyland Pond!
Due to COVID-19, we will not be hosting the annual artist demonstrations at Fairyland Pond. However, we want to encourage people to get outdoors and interact with nature while practicing safe social distancing.
Between May 23-31, we invite you to come to Concord's Hapgood Wright Town Forest, or to your own local woods, to build beautiful homes for fairies and other woodland spirits. Let your imagination roam free to create unique houses, gardens, and furniture out of natural materials.
Share your fairy houses with us on social media! #fairyhouses #theumbrella #discoveryourarts