Construction Update 5.30.18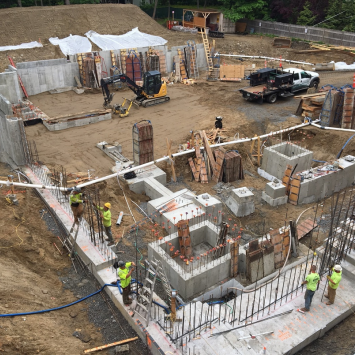 Construction continues to move ahead smoothly. Most of the work is taking place in the rear of the building as the artist prepare to move out of the main building for the summer.
The top of this photo shows the newly formed foundation walls of Phase 1. The foreground shows the installation of rebar attached to steel coming out of the new footings. You can also see the new elevator pit in the center bottom of the photo, and just above that to the right, you can start to see the curve of what will be the new theater.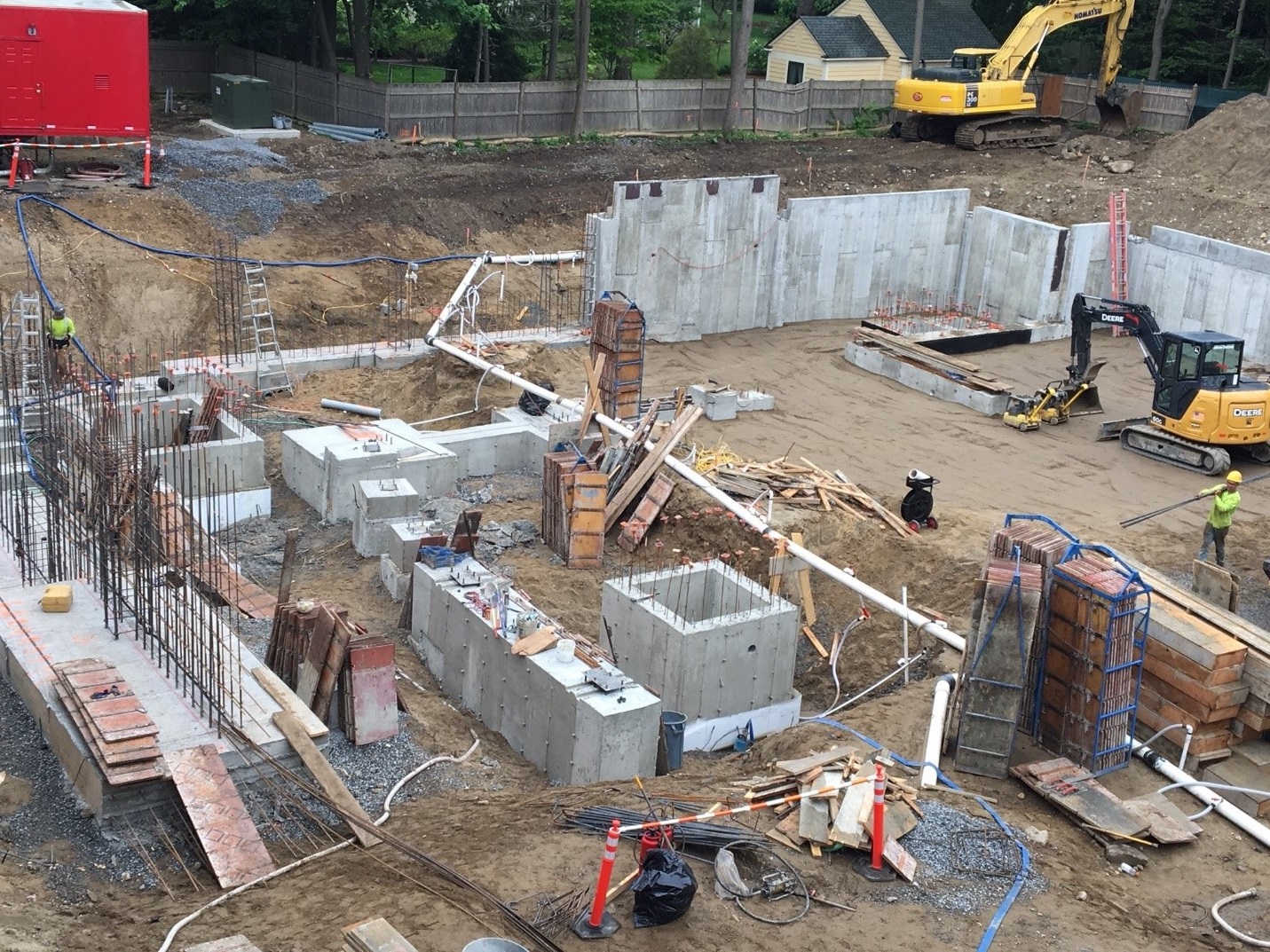 The white pipe running across this photo is still actively pumping water out of the site in order to excavate and pour our footings. You can again see the beginnings of the curve of the theater.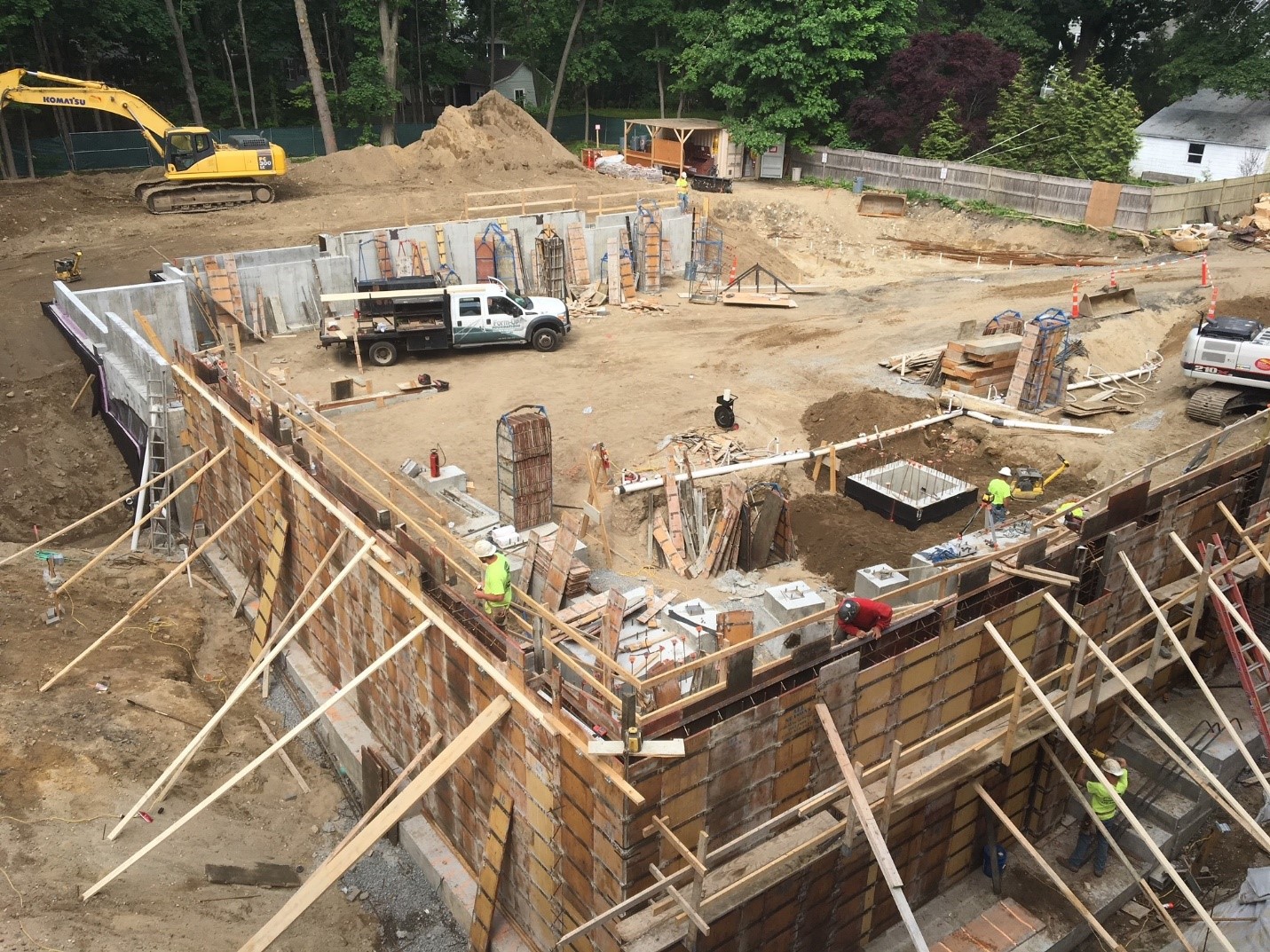 Phase 2 of the foundation walls are being installed with the next concrete delivery scheduled in another day or two. The dirt pile at the back of the site is much smaller as they have begun backfilling the foundation walls poured in Phase 1.
Here you see backfilling and compacting the soil at the rear of the building. Phase 1 of the foundations is nearly complete!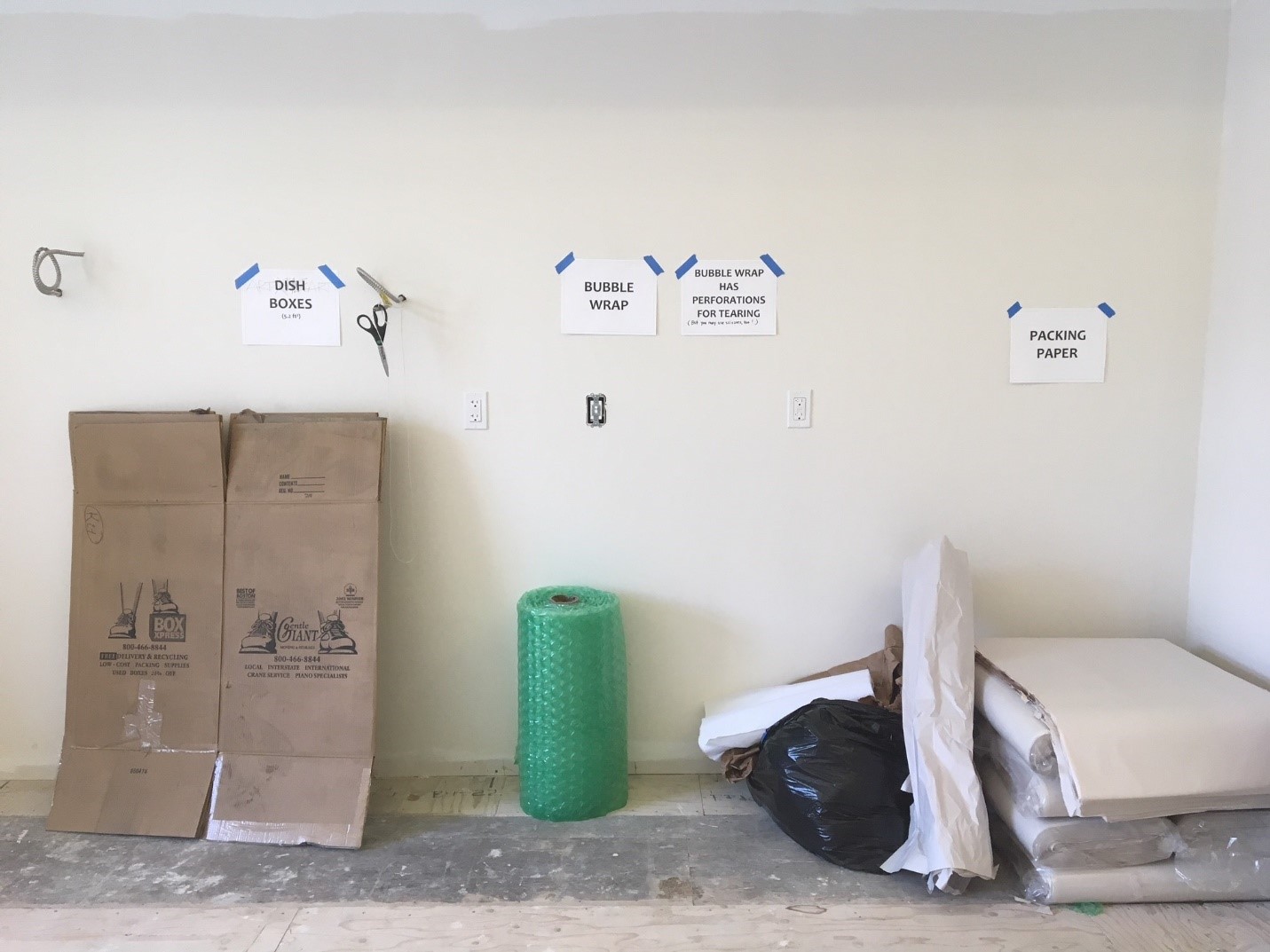 Here you see the work of our unbelievably organized move coordinator, Jan Powers. She has taken over the new Artist Lounge for moving boxes and supplies. It's not easy moving 50 artists out of their studios. They have all been pitching in and our move will go ahead as scheduled.