Concord Festival of Authors 2020 Goes Online Oct 16–31
October 13, 2020 by Rachel Olson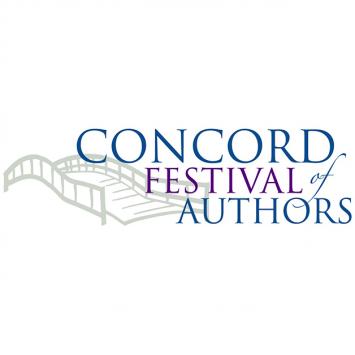 CONCORD, MA – Sponsored by the Friends of the Concord Free Public Library, the 28th annual Concord Festival of Authors (CFA) goes LIVE online to celebrate the written and spoken word with a global audience. CFA events will take place via Zoom from October 16 to October 31, 2020 after months of collaborative planning with organizations in and beyond Concord. Event information and registration links can be found at www.concordfestivalofauthors.org.

On Friday, October 16th at 7pm, the CFA kicks off with this year's winner of the Ruth Ratner Miller Memorial Award for Excellence in American History, Jill Lepore. A celebrated author and award-winning historian, Lepore is the David Woods Kemper '41 Professor of American History at Harvard University as well as a staff writer at The New Yorker. Twice a Pulitzer Prize finalist, her many books include the international bestseller These Truths: a History of the United States and This America: The Case for the Nation. Her latest work, If Then: How the Simulmatics Corporation Invented the Future has been longlisted for the 2020 National Book Award in Nonfiction and the Financial Times & McKinsey Business Book of the Year.

On Friday, October 23 at 7 pm, author and MIT writing professor Helen Elaine Lee will introduce CFA Keynote Speaker, Jennifer Haigh, award-winning novelist and short story writer. Haigh will discuss why in a time of national crisis – political, medical, financial, environmental and moral – storytelling is more important than ever. Haigh's novel Heat and Light won a Literature Award from the American Academy of Arts and Letters, and was named a Best Book by The New York Times, The Washington Post, The Wall Street Journal and NPR. Her previous books include Faith, The Condition, Baker Towers, Mrs. Kimble (winner of the PEN/Hemingway Award for debut fiction), and the short story collection News from Heaven, which won the Massachusetts Book Award and the PEN New England Award in Fiction.

The CFA features numerous nationally and internationally acclaimed authors, such as novelists Celeste Ng (Little Fires Everywhere) and Whitney Scharer (The Age of Light); historians Lizabeth Cohen and Fred Logevall presented by the Concord Museum; online literary events such as "Anti-Racism and Reconstruction, Then and Now" with panelists from The Robbins House, Concord's African-American Museum; award-winning LGBTQ Memoirists, Young Adult and Children's Authors featured by the Concord Free Public Library; "Little Women Page to Screen" with the director of Louisa May Alcott's Orchard House; a 2020 Mass Book Award winners panel; Writing Workshops with Steve Almond, Ron Maclean and Whitney Scharer featured by Be Well Be Here; and much more. For book purchases, visit ConcordBookshop.com.

Join the Concord Festival of Authors LIVE online October 16 – 31, 2020 to celebrate the written and spoken word with the literary community of Concord, Massachusetts. For a complete listing of CFA events, partners and sponsors, please visit www.concordfestivalofauthors.org, or view the brochure.